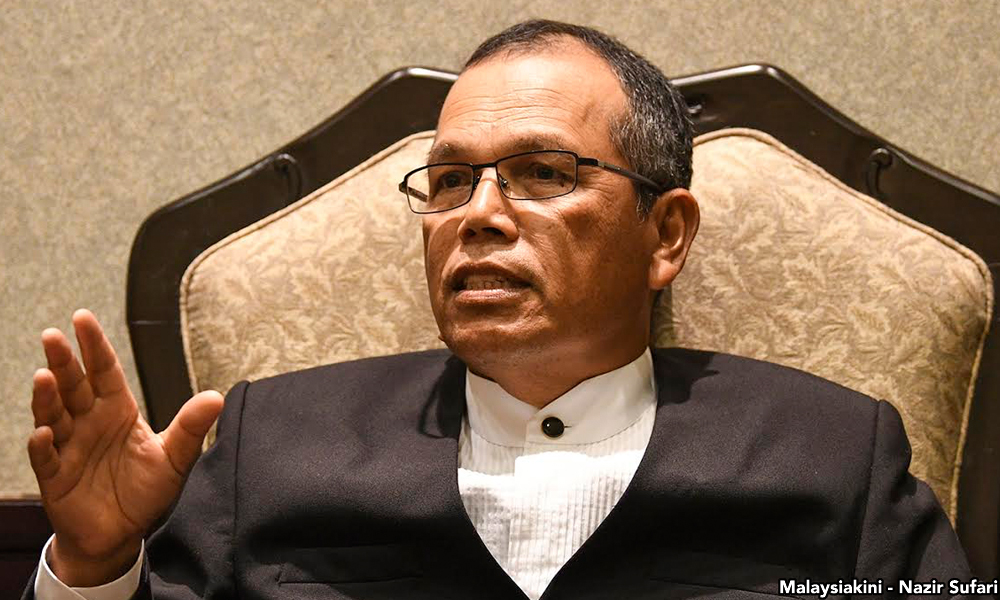 Extending the tenure of the top judge is not only "unconstitutional" but unfairly embroils Chief Justice Raus Sharif in controversy, said the Malaysian Bar.
This comes after Justice Raus and inspector-general of police Khalid Abu Bakar's tenures were speculated to be extended for up to two years to ensure continuity in the face of the 14th general election.
Bar president George Varughese said the Articles 121 to 131A in Part IX of the Federal Constitution clearly states that a judge cannot be more than 66 years and six months in age.
"Any such appointment would be unconstitutional," George said.
"The contributions that the current chief justice has made to the judiciary are well known. It would not be fair to His Lordship, should the pinnacle of his illustrious career become embroiled in any form of controversy," he added.
Justice Raus is entering the third month of his six-month service extension period after turning 66 in February.
George said the extension would also put in jeopardy the chief justice's standing, and gives the impression there is no one else in the judiciary who could take up the position.
"Accordingly, the weight and importance of the office of the chief justice, who serves as the head of the judicial branch of government, cannot be overemphasised.
"The legality of the appointment of a chief justice must always be beyond question or reproach," he said.
George cited Articles 121 to 131A in Part IX of the Federal Constitution which states that a judge cannot be more than 66 years and six months in age.
The chief justice can also not be re-appointed in the same way as the appointment of an "additional" Federal Court judge under Article 122(1A), because the article states such appointments are made by the Yang di-Pertuan Agong on advice of the chief justice.
He said the word "additional" in the article denotes someone who is not already part of the Federal Court.
He added that the article also states that the Federal Court consists of the chief justice, the president of the Court of Appeal, the chief judges of the High Court, and any additional judges appointed by the Agong.
"This wording unequivocally indicates that the chief justice and any additional judge must be two distinct persons; they cannot be one and the same person," he said.
"The fact that from 1965 to 2017 – for more than half a century – no head of the judiciary was ever appointed on the basis of Article 122(1A) of the Federal Constitution, is consistent with this interpretation."
Earlier, retired Federal Court judge Gopal Sri Ram said there are other capable judges who can take over from Justice Raus.
"If the government defies the constitutional and legal restraints and proceeds (to extend Justice Raus' tenure), then it will sow the wind but reap the whirlwind," Sri Ram warned.
Former de facto law minister Zaid Ibrahim urged opposition parties to protest the extension.
---
Source : @ Malaysiakini
---