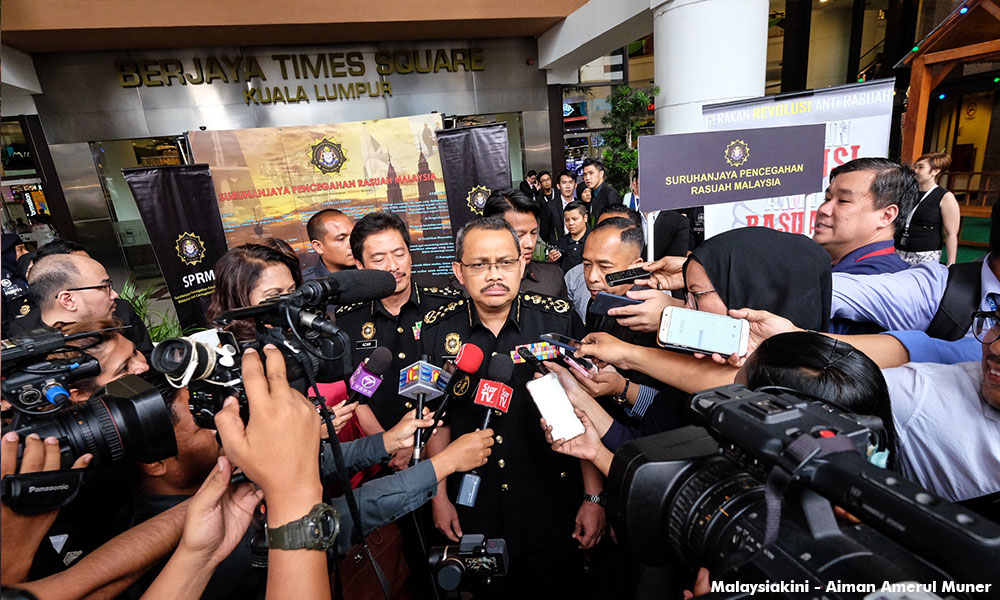 Refuting accusations of double standards, Malaysian Anti-Corruption Commission (MACC) chief Dzulkifli Ahmad reiterated his promise to net corrupt politicians and urged critics to be patient.
"There is no issue of 'pilih kasih' (favouritism), it's about timing. If we take action straightaway, then that's favouritism," he told reporters in Kuala Lumpur today.
Dzulkifli was responding to criticism over his previous statement that MACC would act against corrupt politicians after the next general election to avoid the arrests being used as political fodder.
DAP vice president Teresa Kok argued that MACC should not be concerned about political backlash while PAS deputy president Tuan Ibrahim Tuan Man said Dzulkifli's stand indicated that the commission accorded special treatment to politicians.
However, Dzulkifli stressed that he would keep his word.
"When it comes to when we would take action, as the chief commissioner, I think I know when that would be. You should not question that.
"It's different if I said that I won't be taking action. But my statement was clear – the question is when I would take action…
"I have never broken any of my promises. When I said I would take action, I would take action. When would that be? Please wait, be patient. Tell them (his critics) to be patient," he said.
Meanwhile, asked whether he has received threats in his first year as MACC's number one man, Dzulkifli said there is none.
"But I want to ask Malaysians to be patient. Let us take action one by one.
"This is only my first year, I have about five years. So please be patient," he added.
Dzulkifli also denied the commission's high-profile arrests would affect the confidence of investors in the country's economy.
"When we take action against corruption and abuse of power, I am confident that this will actually increase investors' confidence in Malaysia," he said.
On another matter, Dzulkifli noted that there was enough protection for whistleblowers who report corrupt acts by civil servants but admitted that MACC must engage in more initiatives to give more confidence to all quarters to report graft.
"We promise we will give protection to whistleblowers," he said, adding that the commission will also try to provide further explanation on the Whistleblower Protection Act to the public.
Earlier today, the MACC chief commissioner took part in a walkabout at Berjaya Times Square in conjunction with the commission's 3J [jangan hulur, jangan kawtim, jangan settle (don't give and don't settle)] campaign.
"It's time that the people rise up to say no to corruption.
"Sometimes the rakyat don't like corruption but when asked for bribes, they will give it," he said.
He then made his way to three groups of people, introduced himself and stated the campaign's tagline before going for a meeting with the mall's representatives elsewhere.
---
Source : Malaysiakini by Alyaa Azhar
---