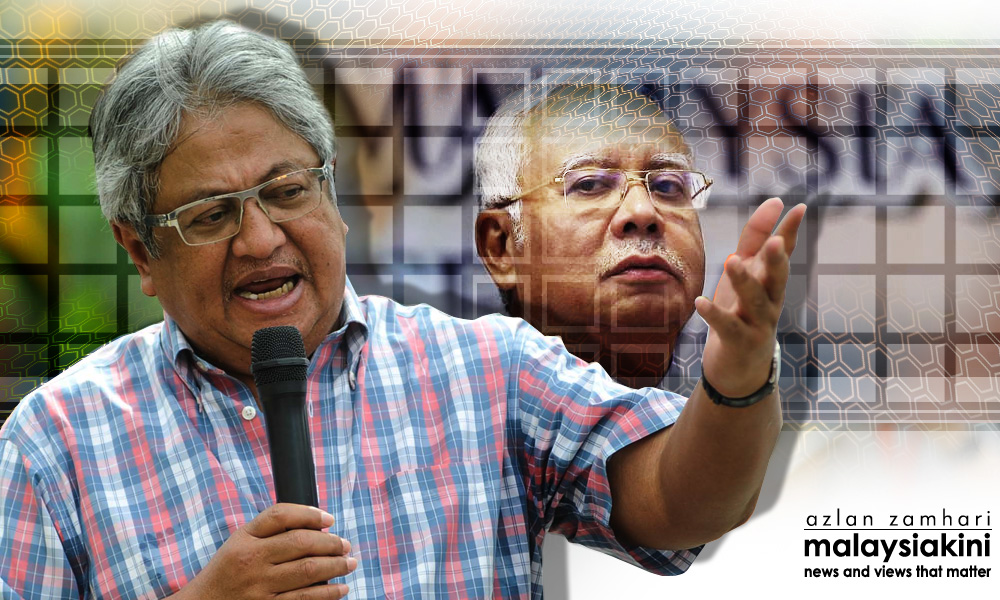 It would be "gravely prejudicial" if Prime Minister Najib Abdul Razak is not allowed to intervene in a lawsuit seeking the disclosure of his bank accounts, argued his lawyer Mohd Hafarizam Harun.
He told reporters that Najib has a legal interest in the case because it is his bank account that the plaintiff Zaid Ibrahim is asking for.
"We submitted that our client (Najib) has the nexus between (AmBank Islamic Berhad), which is the bank in which my client operates an account, and Zaid Ibrahim, who is the person asking for its production.
"We also submitted that it would be gravely prejudicial to my client if he is not allowed to intervene in this application because he must be heard, as to whether he agrees for his bank account to be disclosed to Datuk Zaid Ibrahim," he said outside the Kuala Lumpur High Court today.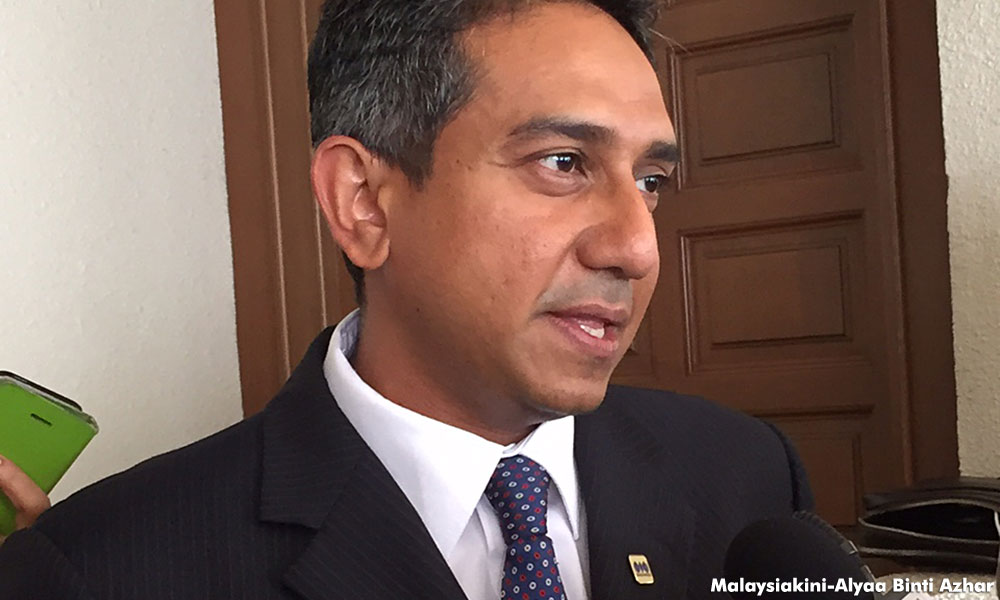 He was speaking to reporters after making submissions to Judicial Commissioner Rohani Ismail chambers today. Also present were the lawyers representing Zaid and Ambank.
The submissions took close to two hours.
Hafarizam told reporters that Rohani has fixed July 28 for the decision on whether to allow Najib to intercede in Zaid's application.
In addition, he said she has fixed Sept 15 to hear submissions on his application to strike out a related suit by Zaid against Najib, 1MDB, the government, and Najib's stepson Riza Aziz.
Zaid had filed the representative action suit against the four parties on Aug 16 last year. He claimed that Najib had breached his fiduciary duty and wants him to return the US$731 million deposited in his private bank accounts.
In addition, he sought that the RM42 million that Najib allegedly received from the then 1MDB subsidiary SRC International Sdn Bhd to also be returned to the government and 1MDB.
Later on Oct 21 last year, Zaid filed and ex-parte application demanding that Ambank disclose the sources of funds in five accounts, which supposedly totalled US$731 million and belonged to Najib.
He sought a court order for him and his lawyers to inspect and take copies of the prime minister's accounts and for the bank to disclose the sources of income and payments made for all five accounts up to Sept 30 this year, within three days of the service of the order.
His lawyers had argued that the information is relevant to the representative suit he filed on Aug 16 last year.
Meanwhile, in a series of tweets shortly after the hearing, Zaid expressed hope that the judge would rule against Najib's application to intervene.
"I just wanted his bank statement to clear his name. So many reports about people receiving millions from his magic account.
"I hope the judge will make a right decision. It's between me and Ambank," he said.
His comments followed an article by Sarawak Report earlier today alleging that a senior lawyer is among those who received funds from the accounts, for a sum of RM9.5 million.
Malaysiakini is withholding the lawyer's name pending his response to the allegation.
---
Source : Malaysiakini by Koh Jun Lin
---