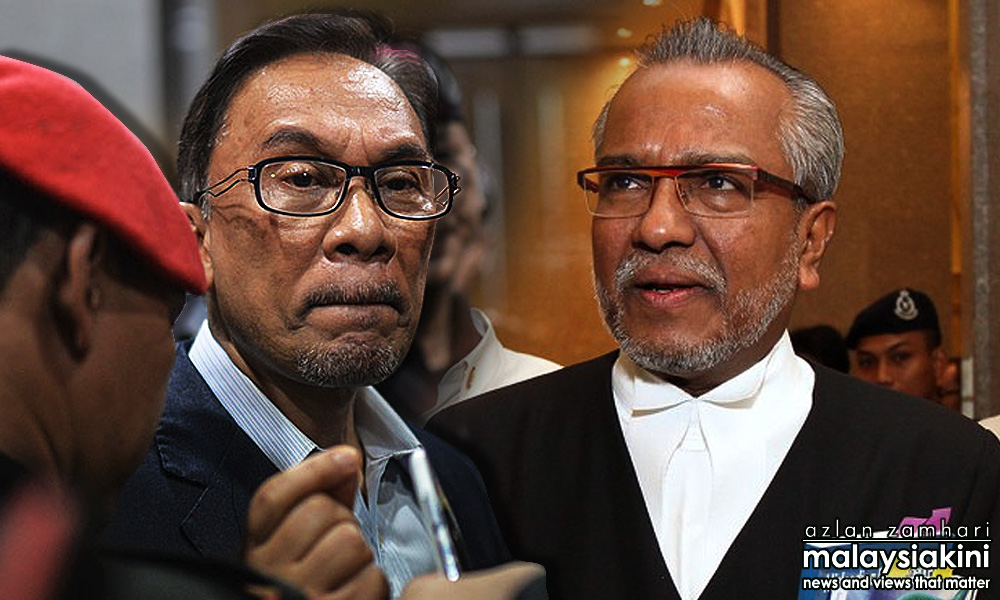 The Syariah Appeals Court in Selangor has quashed jailed PKR de facto leader Anwar Ibrahim's qazaf (false accusation of illicit sex) application against lawyer Muhammad Shafee Abdullah.
Justice Md Yusup Che Teh who led the three-member bench said, the judges agreed with scholarly arguments that 'zina' (illicit sex) also covered 'liwat' (sodomy).
However, Justice Md Yusup said the court was bound by the Selangor Syariah Criminal Offences Enactment, which defines zina only as illicit sex between a man and a woman.
Thus they ruled that the qazaf application could not be approved and that Anwar's appeal be rejected.
This was the same reasoning given when the Syariah High Court in Shah Alam last October quashed Anwar's first qazaf bid against Shafee.
Anwar wanted Shafee to be summoned by the syariah court for his roadshow or dialogue session held at Akademi Kepimpinan Kapten Hussein on Feb 17, 2015, after the former opposition leader was convicted of Sodomy II by the Federal Court.
He claimed that Shafee had committed qazaf for spicing up and including extra details of the purported sodomy incident, and challenged Shafee to produce four witnesses.
Md Yusup said since there was a rise in people being accused of zina, it was time that the definitions be amended so as to allow those accused to bring forward qazaf charges against their accusers.
This was lauded by Anwar's lawyer Fadhlina Siddiq, who expressed her gratitude for the appeals court's stance.
When met later after the case had ended, Fadhlina said the judgment served as strong grounds for a review of Selangor's Syariah Criminal Offences Enactment.
The power to amend the enactment lies with the state assembly.
Asked what Anwar's next step will be, the lawyer said there would further discussions on the matter.
The Syariah Appeals Court is the last avenue for appeal on syariah cases.
---
Source : Malaysiakini
---