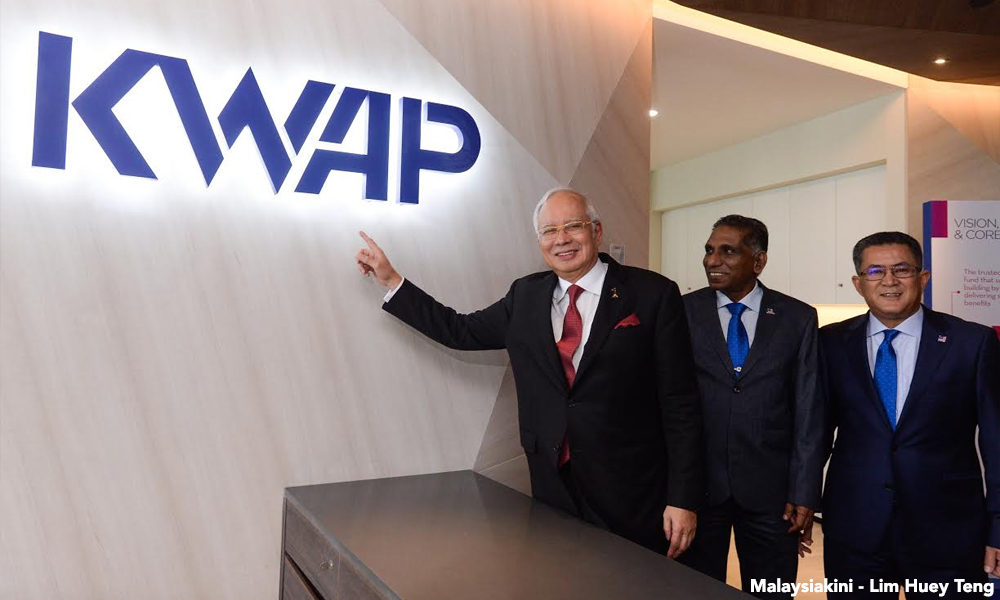 Former 1MDB subsidiary SRC International Sdn Bhd has been making regular interest payments for its RM4 billion loan from the Retirement Fund Inc (KWAP).
"At the moment they (SRC) are servicing the regular interest payments every six months.
"The loan has a government guarantee, so we are not worried," KWAP chief executive officer Wan Kamaruzaman Wan Ahmad told reporters in Kuala Lumpur today.
He added that SRC is set to start paying back the loan principal at the next loan interval.
"The maturity is in September if i am not mistaken," Wan Kamaruzaman said.
He was speaking to reporters after Prime Minister Najib Abdul Razak launched KWAP's new Kuala Lumpur office in conjunction with the fund's 10th anniversary.
SRC International first came under the spotlight after it took out two RM2 billion loans from KWAP in 2011 and 2012, with a 10-year repayment period.
SRC International claimed to have invested part of the money in the controversial Gobi Coal & Energy Ltd, a joint-venture project in Mongolia.
The opposition had wanted SRC International be investigated on the whereabouts of the RM3.81 billion out of the RM4 billion loan invested overseas.
SRC International came under further scrutiny when allegations surfaced that at least RM42 million of the company's monies went into Najib's personal accounts.
This allegedly misappropriated money is currently under the spotlight again after whistle-blower website Sarawak Report claimed Najib used the funds to pay lawyer Muhammad Shafee Abdullah RM9.5 million during his time as lead prosecutor in Anwar Ibrahim's Sodomy II trial.
Malaysiakini cannot independently verify Sarawak Report's allegation or ascertain if the alleged payment was related to Shafee's role in Anwar's case.
Malaysiakini has repeatedly contacted Shafee for comment but has not received a response. The news portal has also contacted the prime minister's press aide Tengku Sharifuddin Tengku Ahmad over the matter.
---
Source : Malaysiakini by Zikri Kamarulzaman
---