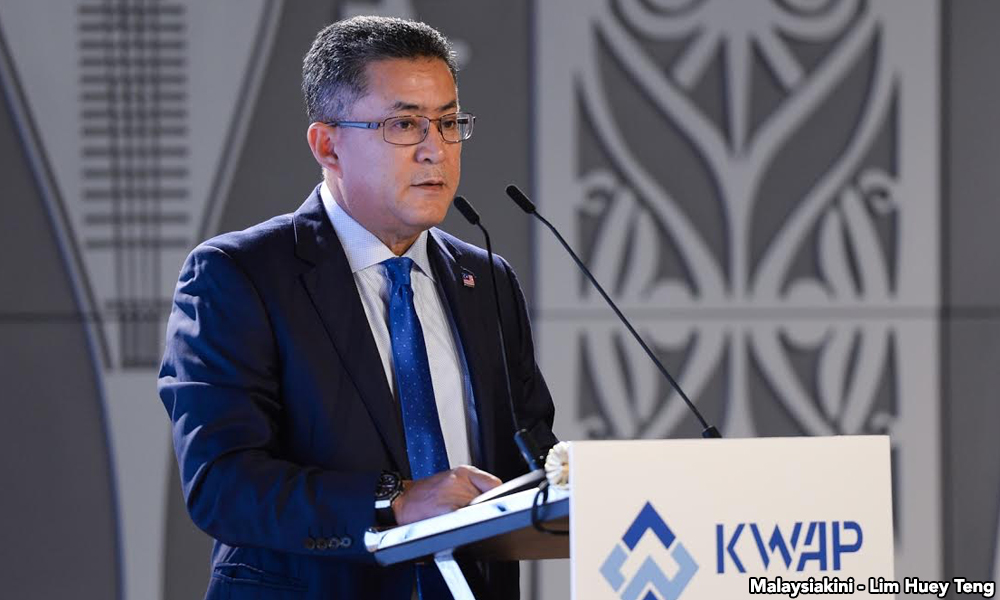 Retirement Fund Inc (KWAP) will consider whether or not to invest in Bandar Malaysia and the Tun Razak Exchange (TRX) based on who the master developer is.
"We have to look at the opportunities, who is going to be the master developer.
"If there is the right partner we might look at being part of it. We don't have the ability to go at it ourselves," KWAP chief executive officer Wan Kamaruzaman Wan Ahmad told reporters in Kuala Lumpur today.
The Star had on May 11, 2015, reported that KWAP signed a heads of agreement to purchase land within the TRX.
The exact size was not revealed but the value of the planned purchase was placed at between RM1 billion and RM1.2 billion, or a rate of RM2,300 per square foot (psf).
This translates to a land size of around 10 to 12 acres, similar to the remainder of the TRX land that was sold to an anonymous government-linked buyer.
When news of KWAP's proposed purchase broke, the fund did not make a denial but said it had yet to make a commitment on investing in TRX.
"KWAP reviews the investment opportunity in TRX as it would with any other property investments and the decision to review the project was commercially driven, based on its prime strategic location as the next Kuala Lumpur financial district," it had said.
It is unclear if the deal went through.
Meanwhile on overseas investments, Wan Kamaruzaman said KWAP will be waiting for the ringgit to further strengthen before making a move.
He was speaking to reporters after Prime Minister Najib Abdul Razak launched KWAP's new Kuala Lumpur office in conjunction with the fund's 10th anniversary.
Earlier in his speech, Najib said that if KWAP hits it target of growing between eight to ten percent annually, it would have RM500 billion in funds by 2050.
Currently, as of Dec 2016, KWAP has RM125 billion in funds.
---
Source : Malaysiakini by Zikri Kamarulzaman
---