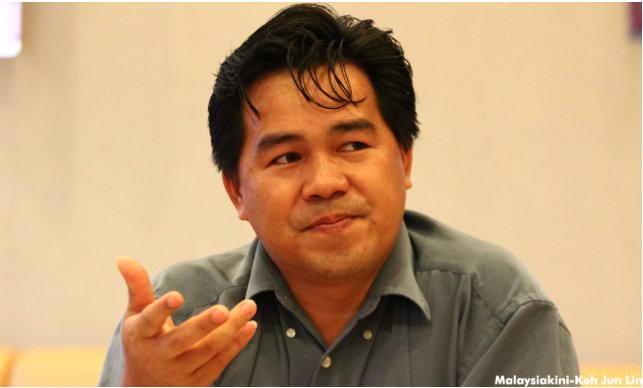 PKR Baram applauds the Attorney General's announcement that an appeal would be filed against the discharge and acquittal of the three accused in the Bill Kayong murder case and called for steps to prevent them from leaving the state pending disposal of the case.
PKR Baram chairman, lawyer Roland Engan in a statement to The Borneo Post said the announcement would help to calm people's anger and stop negative perceptions towards the prosecution officers.
"It will also help to ensure justice for the late Bill and boost the people's confidence towards the justice system in Sarawak," he said.
Roland said PKR Baram has been following the case closely as Bill was a good friend and very helpful in organising programmes for both PKR Baram and Miri.
"PKR Baram urges all the relevant authorities to ensure the three accused remain in Sarawak and prevent any attempt to abscond as was done by one of the accused after the murder," he said.
The three men charged with abetting the murder of social activist Bill Kayong on June 21, 2016 at the traffic light intersection near E‐Mart Supermarket in Tudan, Miri‐Kuala Baram Bypass have been acquitted of all charges in a decision that has shocked the victim's family and relatives at the High Court here on June 6.
High Court Judge Ravinthran N Paramaguru discharged and acquitted Datuk Stephen Lee Chee Kiang, 46, Chin Wui Ching, 51, and Lie Chang Loon, 38, charged with abetting Mohamad Fitri Pauz, 30, an offence punishable under Section 109 read together with Section 302 of the Penal Code, which carry the mandatory death sentence upon conviction.
In his ruling, he said the prosecution had failed to adduce evidence linking the trio to the murder.
Since March 7, a total of 28 prosecution witnesses, including investigating officer ASP Lee Chee Keat, have been called to testify.
The trial judge ordered the first accused – MohamadFitri – to enter his defence as there was enough credible evidence.
The court was adjourned to June 14 for the first accused to enter his defence.
---
Source : The Borneo Post Online
---