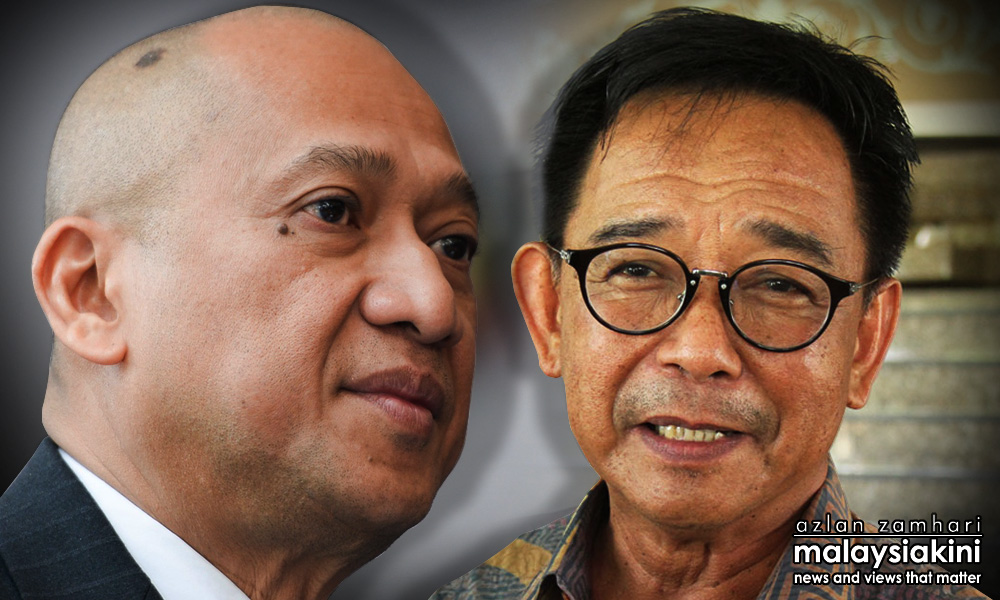 Tourism and Culture Minister Mohamed Nazri Abdul Aziz, known for his straight-talking and brash style of politics, today sought to dial things notch lower after his statement sparked a row between Sarawak and Putrajaya.
The usually chatty minister today shied away from the press which was eagerly waiting to get his comments on the tourist tax row.
A press conference was to be held after Nazri visited a photo exhibition at the Malaysia Tourism Centre (Matic) Kuala Lumpur today.
After officiating the function, Nazri did not give a press conference and walked past the group of journalists who had been waiting for him, refusing to give any comments.
The press waited for Nazri for another two hours outside his Matic office, but to no avail.
Last Sunday, Mohamed Nazri had rained insults on Sarawak Tourism, Arts, Culture, Youth and Sports Minister Abdul Karim Rahman Hamzah when he asked for the tourist tax to be deferred in East Malaysia.
Mohamed Nazri had called Abdul Harim setahunjagung (still immature) and told him not to show samseng (thuggery) as he was a bigger samseng.
The tourist tax would see consumers paying between RM2.50 to RM20 for a hotel room per night, depending on the star ratings and is set to be implemented, at the earliest, on July 1.
Following his comment, the Sarawak government retaliated by withdrawing its representative from the Malaysian Tourism Board.
This prompted the BN top leadership to impose a gag order on its leaders from further escalating the issue.
Prime Minister Najib Abdul Razak and Sarawak Chief Minister Abang Johari Abang Openg yesterday met on the issue.
Works Minister Fadillah Yusof, who had criticised Mohamed Nazri for attacking his PBB colleague, today said he considered the issue solved following the meeting between Najib and Abang Johari.
He said Abang Johari will issue a statement soon on the status of the tourist tax for Sarawak.
---
Source : Malaysiakini by Anne Muhammad
---