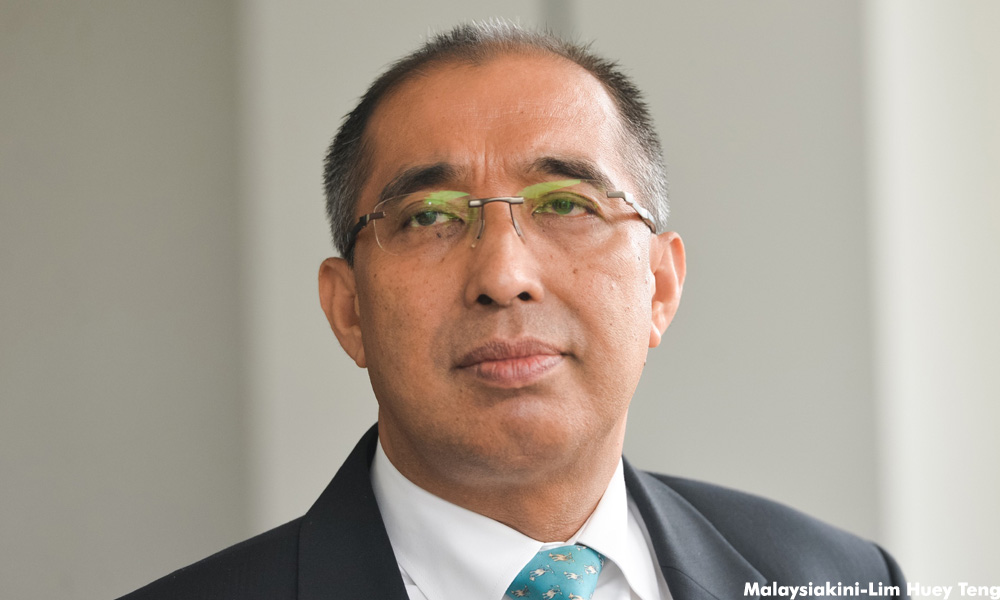 Communications and Multimedia Minister Salleh Said Keruak has criticised the opposition for purportedly seeking foreign intervention into Malaysian politics.
He also accused Pakatan Harapan of misleading Malaysians on the implications of the United States Department of Justice's (DOJ) latest court filing related to 1MDB.
Salleh pointed out that the DOJ was acting merely on complaints it received and had made it clear the civil forfeiture complaint contained allegations which are not proven until a court decided otherwise.
"The implications to this is those against (Prime Minister) Najib (Abdul Razak) are trying to get the US involved in Malaysia's internal politics.
"This is an act of treason," he said, adding that former prime minister Dr Mahathir Mohamad would have used the Internal Security Act, which Najib had repealed, to detain such people without trial.
Salleh said the opposition did the same in July last year, with the intention of using the DOJ's first court filing to attack Najib.
"It failed last year and they are trying it again, hoping that this time it will work.
"There is actually no substance in the allegation and even the DOJ said it is a civil action based on complaints and not based on any court decision. In fact, no court action has even been launched yet," he added in a blog post.
Harapan, Salleh said, is in a mess and appeared to be on the brink of a break-up and therefore required this distraction.
"And this is all that the DOJ announcement is – an attempt to smear the prime minister and distract Malaysians from the fact that the opposition is in dire straits," he added.
In the third and latest filing yesterday, the DOJ put the allegedly misappropriated figure at US$4.5 billion and is seeking to seize US$1.7 billion in assets purportedly acquired using funds stolen from 1MDB.
Among the list of items to be seized are a yacht, diamond jewellery, fitness chain and artworks.
Najib has repeatedly denied abusing public funds for personal gain and blamed such allegations on those conspiring to topple him from power.
Last January, attorney-general Mohamed Apandi Ali also cleared the prime minister of any wrongdoing.
---
Source : Malaysiakini by
---