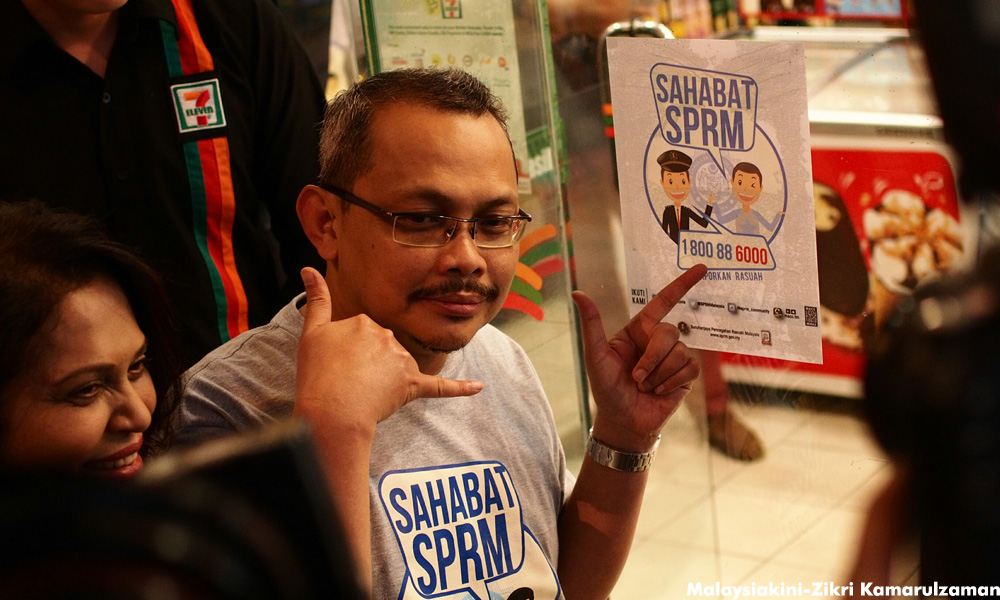 The Malaysian Anti-Corruption Commission (MACC ) has urged the public to be brave and report corruption, and they are making it easy to do so.
MACC chief Dzulkifli Ahmad said the public can make reports by calling the commission's hotline 1-800-88-6000, or even via letter or email.
"Concerned Malaysians need not fear the MACC. We are friendly, so join us and report corruption and abuse of power.
"Together we will bring up a society that is brave and will say 'no' to corruption and the corrupt," Dzulkifli told reporters in Kuala Lumpur today.
He assured that those who want to remain anonymous will have their identities protected.
Dzulkifli earlier launched the 'Friends of MACC' initiative, which will see MACC hotline posters put up at 7-Eleven outlets nationwide.
He hoped more cooperations would step to help the MACC eradicate corruption.
"Help us to realise the anti-corruption revolution to ensure that our country is free from corruption and abuse of power within the next three years when we hit the year 2020," he said.
---
Source : Malaysiakini by Zikri Kamarulzaman
---