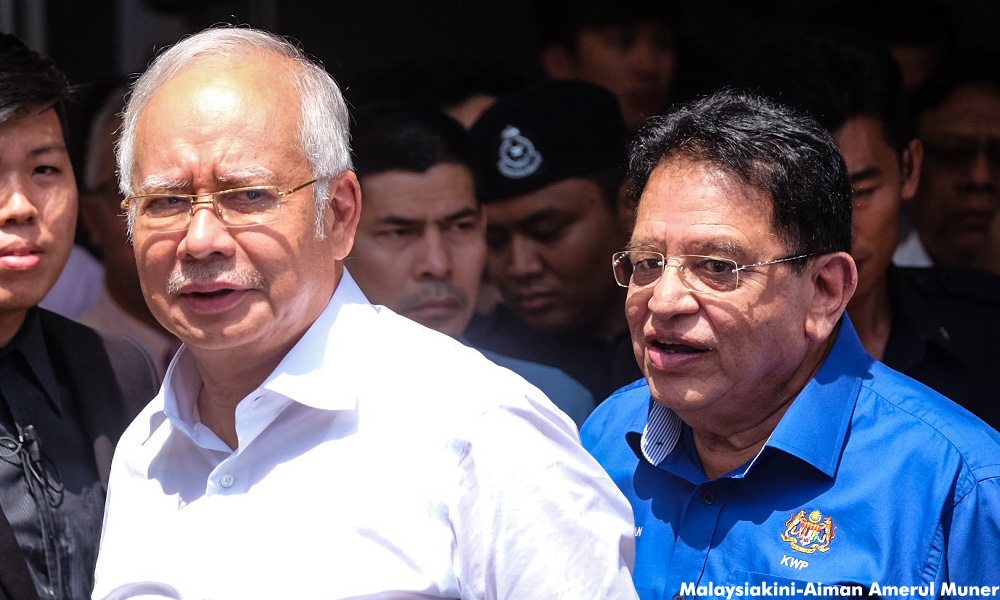 Prime Minister Najib Abdul Razak will no longer be issuing statements in relation to the US Department of Justice's (DOJ) latest civil forfeiture suit filing.
In a press conference today, Najib was asked to comment on Defence Minister Hishammuddin Hussein who had slammed the DOJ for its latest suit.
Najib, however, said "many" statements have been issued and that he had issued a statement on the matter through the Prime Minister's Office.
Asked when he was planning to sue the DOJ, Najib responded by asking who was going to do so.
"Who? Who is going to sue?
"No more statements (on DOJ)," he added.
Following the filing of the suit, Najib's press secretary Tengku Sarifuddin Tengku Ahmad said that the government was concerned with the "unnecessary and gratuitous naming of certain matters and individuals" in the suit.
The DOJ, he had said, had yet again failed to seek the cooperation from the Malaysian government and 1MDB, prior to the latest filing.
The DOJ last Thursday dropped a bombshell with its third civil suit to seize assets allegedly acquired using misappropriated 1MDB funds.
Among the individuals named by the DOJ are Penang-born tycoon Low Taek Jho and Najib's stepson Riza Aziz.
Also mentioned in the suit was a "Malaysian Official 1" and his wife.
The 251-page suit claimed, among others, that US$620 million that MO1 supposedly returned to a "donor", were instead transferred to Low who used the money to buy MO1's wife a US$27.3 million pink diamond necklace.
Last year, Minister in the Prime Minister's Department Abdul Rahman Dahlan had identified MO1 as Najib, but stressed the premier was not named as he was not a subject of investigation.
---
Source : Malaysiakini
---