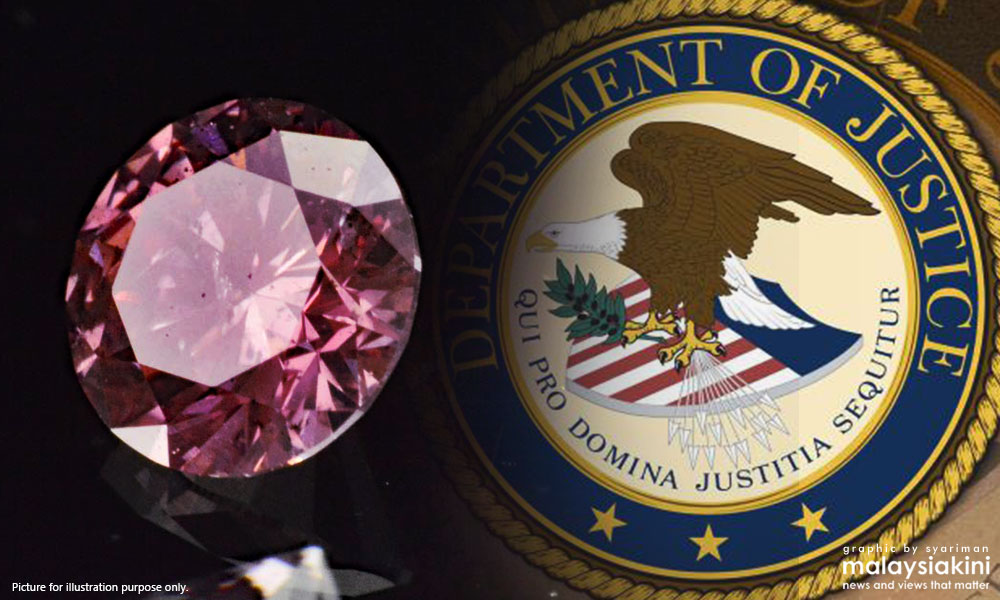 Parti Pribumi Bersatu Malaysia Youth Wing begs Malaysians to keep the controversial issue of US$ 27.3 million jewellery bought for the wife of Malaysian Offical 1 (MO1) during the entire Hari Raya celebration.
"I beg the young people and the youth to share the story with their grandparents and parents when they go home for Hari Raya celebration.
"If you want to defend the wife of MO1, defend her then, if you want to show the truth, then show it. But, the discussion must be brought up on a daily basis during the Hari Raya celebration," said Bersatu Youth chief Syed Saddiq Syed Abdul Rahman.
"This is not about politics, this is about the country and the future of our children," he said in a press conference today.
"We all have a role to play and I believe that when we talk about this we will open up the mind of our parents and grandparents," he added.
"A small gesture can bring the biggest difference. So, please (share the story)," he said.
In its June 15 civil forfeiture lawsuit, US Department of Justice (DOJ) shed light on what happened to the US$620 million that MO1 had returned to his "donor".
DOJ alleged that at least US$27.3 million was used to buy a 22-carat pink diamond pendant and necklace for "MO1's wife."
Minister in the Prime Minister's Department Abdul Rahman Dahlan had confirmed that MO1 was Prime Minister Najib Abdul Razak.
Najib has denied allegations of misappropriating public funds for personal gain while Abdul Rahman said the fact that Najib was not named in the DOJ filing showed that the prime minister was not a subject of investigation.
---
Source : Malaysiakini by  Kow Gah Chie
---