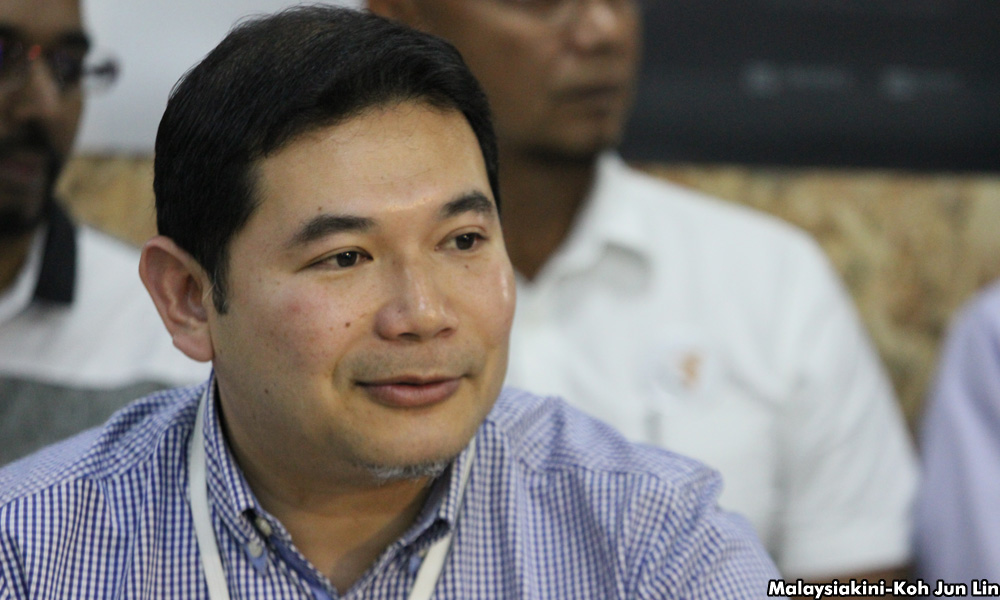 In a plea for volunteers to help deter electoral fraud, Pandan MP Mohd Rafizi Ramli has urged voters in opposition strongholds to forgo voting on polling day and become polling agents and counting agents (Paca) at marginal seats instead.
He said opposition strongholds such Pandan and Seputeh have a majority of some 20,000 to 30,000 votes and are unassailable to BN even if the coalition had brought in tens of thousands of phantom voters.
"I speak to my voters in Pandan – I see people from Pandan here – to the voters in Kuala Lumpur and Selangor, and to the voters in Pakatan Harapan strongholds such as major cities.
"I hereby encourage you to make the decision not to vote in the upcoming election, and instead become a Paca posted outstation…
"I urge that as many voters from these strongholds as possible, to register as Paca early on so that we can match you to a marginal seat right now," he told a press conference in Kuala Lumpur today.
He added that volunteers may also be assigned to nearer postings where it is still possible to vote.
For example, a Petaling Jaya Utara voter may be posted to monitor the election in Setiawangsa in one shift and vote when it is off-shift, instead of a more distant posting such as Jempol.
Invoke can't train everyone
He said his NGO Invoke had been running weekly sessions at its offices throughout Peninsular Malaysia to train volunteers to work as Paca since January this year.
However, Invoke had been able to train only 978 people so far due to a shortage of volunteers, compared to an estimated 20,000 necessary to monitor 50 marginal seats.
"I hope that in the limited time, Invoke can train 20,000 Paca in the coming four months nationwide, and we can match the right people to the right constituency.
"Although Invoke has skilled and hardcore volunteers who can train you every week, we would not reach the goal of 20,000 trained Paca if Malaysians stick to the old habit of venting their grouses on social media, but not do anything about it," said Rafizi, who is also Invoke's coordinator.
Don't be cynical, do something
He said whereas netizens often become cynical and complain that BN is impossible to topple due to electoral fraud, but Pacas wield significant influence in preventing fraud.
For example, Pacas can verify that the serial numbers of ballot papers match that of the papers issued at the polling stream, which reduces the risk of ballot box stuffing.
Pacas can also verify that the vote count at their polling stream matches the official tally on Form 14, which would not be valid unless the Paca signs it.
However, opposition parties can seldom muster enough Pacas especially at marginal seats, and even then, few of them had adequate training.
He urged interested persons to register via Invoke's website, and said Invoke would welcome any opposition supporter including PAS. They would be notified via WhatsApp on future training sessions.
The group also launched a 135-page Paca guide book today. It would be sold at Invoke's website for RM20, and at its training sessions for RM15.
Discussions to sell the book a major bookstore chain is underway.
Rafizi said the book costs RM10 per copy to produce, and the proceeds would go towards funding Invoke's activities.
---
Source : Malaysiakini by Koh Jun Lin
---