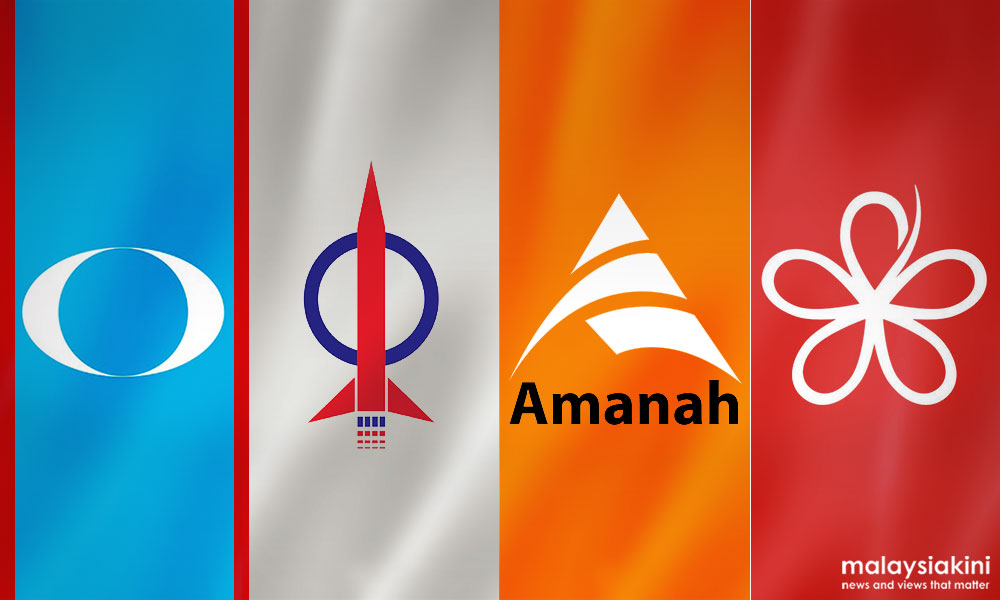 As part of its joint 14th general election manifesto for Sabah and Sarawak, the Pakatan Harapan youth wing leaders today proposed that the two states should be given more autonomy via decentralisation of powers and an equal share of tax distribution.
Describing the offer as a "new deal" for the two states, DAP national youth chief Wong Kah Woh said the Pakatan Harapan Youth has proposed that 50 percent of all taxes collected from each state should be returned to state coffers.
"This is an important step towards honouring the spirit of Malaysia Agreement 1963 and to uplift the economy and living standards of both regions, especially in the rural areas, in the shortest available time," said the Canning state-assemblyperson during a press conference at the party's headquarters in Kuala Lumpur.
Among others, Wong referred to the latest row over the implementation of the tourism tax, after a Sarawak minister had cited the Malaysia Agreement to request for a deferment from the federal government.
Tourism and Culture Minister Mohamed Nazri Abdul Aziz, however, said that Karim did not understand the crux of the matter when the latter argued that such a tax should be a state matter.
Commenting further, Wong said the current system has rendered the two states to be at the mercy of the federal government.
"Malaysian federalism favours the federal government over state rights.
"This situation is particularly unfortunate for Sabah and Sarawak which have been demoted from one of three equal entities to one of the thirteen states in the federation," he said.
Noting how both states have remained underdeveloped after more than 50 years of Barisan Nasional rule, Wong said it is now paramount that amendments are made to Article 1(2) of the Federal Constitution, to reinstate Sabah and Sarawak's equal partner status.
Together with a larger share of tax collection, Wong said the respective state governments would then be able to develop areas or industries that meet the needs of their people.
The joint manifesto was signed by PKR youth chief Nik Nazmi Nik Ahmad, Amanah youth chief Mohd Sany Hamzan and Parti Pribumi Bersatu Malaysia youth chief Syed Saddiq Syed Abdul Rahman.
Leading up to the 14th general elections, Syed Saddiq said Pakatan Harapan Youth will be revealing more detailed proposals to address other pressing issues which included housing, education, and institutional reforms.
Aside from the three component party central youth leaders, also present was Sabah PKR Youth chief Roland Ahuar and Miri PKR Youth chief Steve Teo.
---
Source : Malaysiakini by Alyaa Alhadjri
---