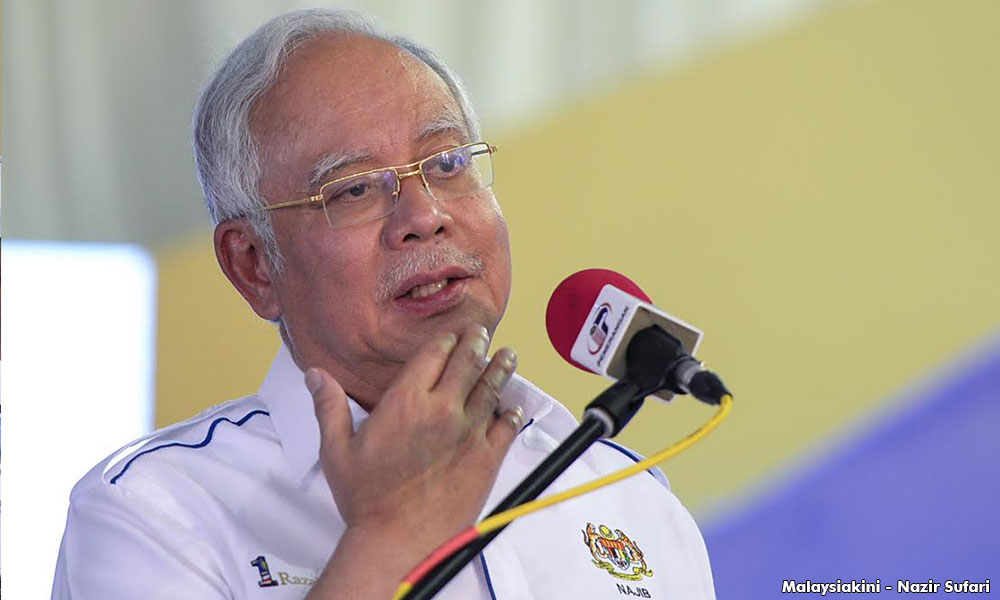 The level of support for BN in Prime Minister Najib Abdul Razak's constituency of Pekan had fallen by nearly a quarter, according to a study by the PKR-linked NGO Invoke.
This is part of a larger downtrend in support for BN in the 52 parliamentary constituencies that host Felda settlements, according to the study, which found that support had fallen in 45 of those seats.
Invoke coordinator Rafizi Ramli said Pekan is the second worst hit among the 52 seats, which saw support for the ruling coalition fall by 23.94 percent compared to the 13th general election results.
"While I know Najib doesn't like this, this is the reality now: Anything and everything that goes wrong in this country will be blamed on Najib.
"Sometimes it is true, and sometimes it is not. But that is the effect of the prime minister having a humongous scandal hanging over his head, that anything and everything that doesn't work in this country is his fault.
"When many things happen at Felda, when palm oil prices rise and fall, everything is blamed on Najib. That is the liability he has become to BN and the government," Rafizi, who is PKR vice-president, said at a press conference today.
Najib had won the Pekan seat with 51,278 votes during the last national polls, coming 35,613 votes ahead of his challenger from PKR, Mohd Fariz Abdul Talib @ Musa.
Rafizi cautioned that swing towards the opposition does not mean Najib would lose the election.
"A big swing doesn't mean (an opposition) victory. A big swing means there is a major shift in voting preferences. It may mean Najib will see a much-reduced majority in Pekan," he said.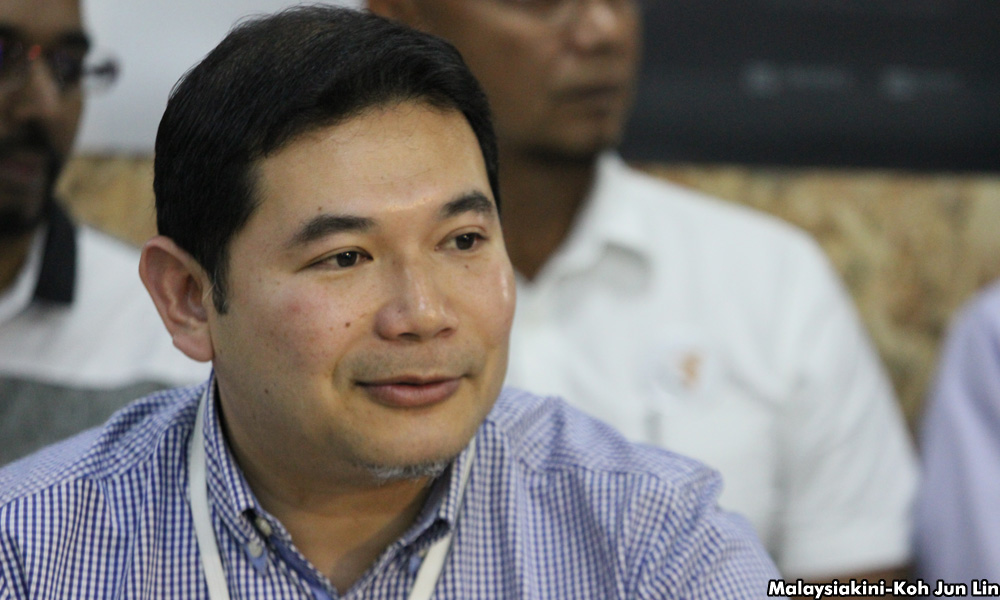 On the other hand, Rafizi (photo) said the finding means there are marginal seats such has Kulim-Bandar Baharu, Merbok, Hulu Selangor, and Padang Renggas where the opposition would stand a better chance.
BN support fell by 14.41 percent in Kulim-Bandar Baharu, compared to BN's 1,871-vote majority.
In Merbok, support fell by 15.12 percent, but BN also has a larger majority of 4,122-votes.
In Hulu Selangor, BN won the seat by 3,414 votes in 2013, but had suffered a fall in support by 15.26 percent since.
As for Padang Rengas, Tourism Minister Nazri Abdul Aziz won the seat by 2,230 votes, and BN had since lost support by 5.92 percent.
The worst-hit constituency was Padang Terap, which was won by Education Minister Mahdzir Khalid with a majority of 4,442 votes. BN support in the constituency had since fallen by 24.10 percent.
Findings involve 200,000 voters
Rafizi said the findings are based on the results of seven previous surveys conducted by Invoke up to April, involving 200,000 voters. Each survey had a sampling error around two to three percent.
This means the findings do not account for the recent spat between former Felda Global Ventures chairperson Isa Samad and CEO Zakaria Arshad. A survey to study its aftermath is still underway and will be ready within weeks, Rafizi said.
However, he noted that Felda had already been plagued by late payments, small bonuses, and delayed projects in the past months, and these problems can be felt by the settler's themselves.
At Isa's constituency of Jempol, the level of BN support had fallen by a marginal 0.35 percent.
The model also assumes a three-cornered fight between BN and two opposition parties.
Asked how would BN fare in other scenarios such as a straight fight, Rafizi said it depends on which opposition party BN is facing.
He said if it were Bersatu or Amanah, it would not make much difference. However, BN's margins would be slimmer if pitted against PKR, because PAS supporters in the constituency would not back a Bersatu or Amanah candidate, but may consider backing a PKR candidate.
Meanwhile, Rafizi noted at in the seven constituencies where BN is enjoying an increase of support, six of them had been contested either by DAP or a non-Malay opposition candidate.
He said based on previous studies, this may be due to increasing polarisation since the breakup of the Pakatan Rakyat last year, which made DAP and non-Malay candidates more unpalatable to Malays.
The six seats where BN had enjoyed increased support are Telok Intan (10.30 percent), Kulai (8.28 percent), Bentong (4.60 percent), Raub (3.02 percent), Segamat (2.96 percent), and Tanjong Malim (1.83 percent).
---
Source : Malaysiakini by Koh Jun Lin
---