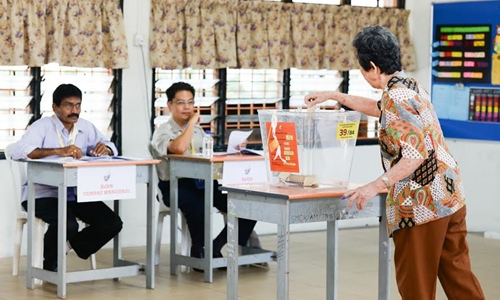 Electoral reforms pressure group Bersih has expressed shock over PKR vice-president Rafizi Ramli's proposal for voters in opposition strongholds to forgo voting and instead become polling and counting agents (Paca) in marginal seats.
"It is not his call to decide for voters. Voters should never be taken for granted, whether it be in seats with large or small majorities.
"Every citizen should take the constitutional right to vote seriously, especially in the coming elections," said Bersih chairperson Maria Chin Abdullah in a statement today.
Earlier today, Rafizi urged voters in opposition strongholds to volunteer as Paca with the expectation that they would be deployed in marginal seats.
To Maria, this did not make sense because it should not be an "either-or" situation.
"Voters can still vote and volunteer in elections," she said.
She added that alleged electoral cheating does not only happen at the Paca level but also in the redelineation exercise, where volunteers can also contribute.
"Democracy is protected not just by voting, but an active and engaged rakyat," she said.
Maria said voters frustrated and angry at the state of corruption, abuse of power and harassment should translate them to votes.
"This election is the time for us to send a loud message to the ruling regime – change or be voted out," she said.
---
Source : Malaysiakini
---