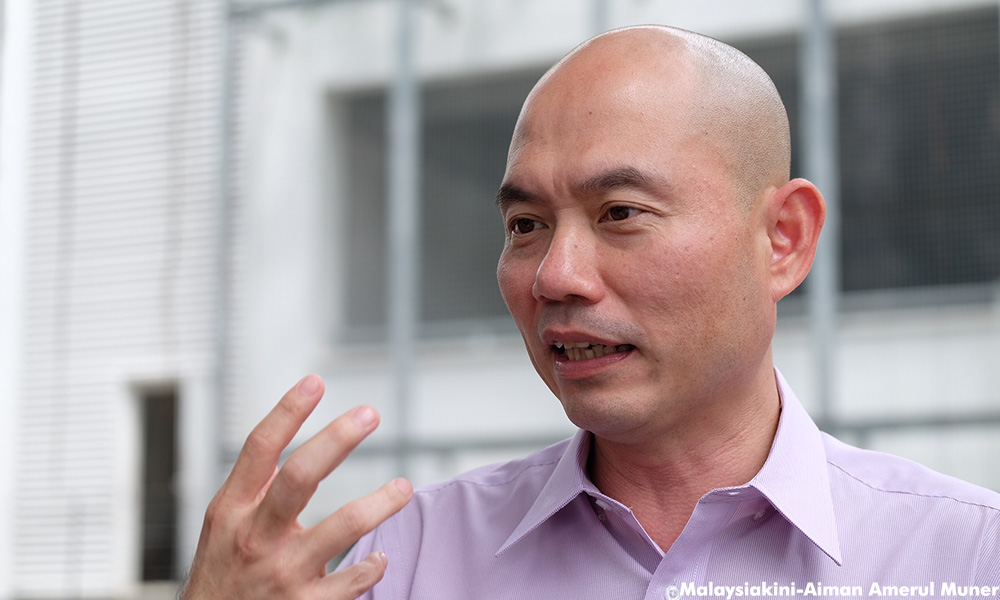 DAP lawmaker Lim Lip Eng today questioned why there was no protest at the United States embassy in Kuala Lumpur following the US Department of Justice's (DOJ) latest civil forfeiture suit filing to recover assets believed to have been acquired using funds misappropriated from 1Malaysia Development Bhd.
Lim was commenting on Minister in the Prime Minister's Department Abdul Rahman Dahlan who had urged the DOJ to reveal the complainants behind the suit.
Rahman had also said that he believes the complainants were Malaysians who have an agenda to topple Prime Minister Najib Abdul Razak.
The Segambut MP, however, said Rahman was only making accusations without doing anything about it.
"Why didn't he ask his friend, (Foreign Minister) Anifah Aman to file a note of protest to the US embassy to ask who the complainant is?
"We give one day to both Rahman and Najib's cabinet to do the necessary by giving a note of protest to the US embassy, protesting at the US embassy or by recalling the Malaysian ambassador (to the US).
"If they fail to do that, I will write a letter in my capacity as a member of parliament to the US embassy to ask for the identity of the complainant," he told reporters at the Malaysian Anti-Corruption Commission (MACC) office in Kuala Lumpur.
He, however, noted that former US attorney general Loretta Lynch, following the DOJ's first filing last year, had said that the complainant was none other than the DOJ itself.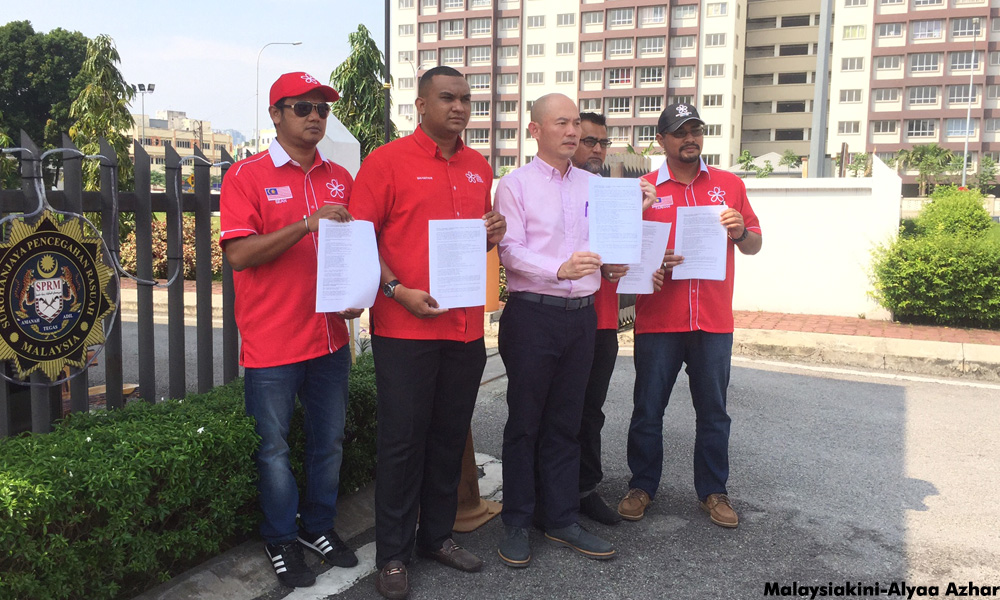 Lim was met together with Segambut Parti Pribumi Bersatu Malaysia (Bersatu) representatives as they lodged a report with the MACC over the DOJ's latest filing.
"We are lodging a report with the MACC for investigations to be conducted on those who are involved in this."
Segambut Bersatu chairperson Mahathir Mohd Rais, who read the joint contents of the report, urged the MACC to record statements from the wife of Malaysian Official 1, Australian model Miranda Kerr, businessman Low Taek Jho who was named in the suit, as well as his mother and fiancee and American actor Leonardo DiCaprio.
He said their assets in Malaysia must be seized while investigations are ongoing.
Pointing out how Rahman, in criticising the DOJ, had mentioned Rosmah by name during a press conference yesterday, Mahathir pointed out how the DOJ had only mentioned MO1's wife as opposed to her name.
"So there is no reason (for MACC not to investigate). (The) minister himself has confirmed," said Mahathir.
Apart from mentioning Rosmah's name, following the DOJ's first filing, Rahman had also confirmed that the MO1 mentioned in the documents was Najib.
He had however stressed that since the premier was not named in the DOJ filing, the latter was not a subject of investigations.
Meanwhile, Lim said it was high time for the Inland Revenue Board (LHDN) to investigate Low, his parents, and his fiancee.
"LHDN should step in to investigate his assets. If they can't go overseas then they can at least do something here with what Low as well as his father, mother, and siblings."
The DOJ on Thursday filed the third set of civil forfeiture suits involving 1MDB, aiming to seize an additional US$540 million in allegedly ill-gotten assets, which brings the total amount sought to US$1.7 billion.
The new lawsuits revealed startling information, including how US$620 million which MO1 purportedly returned to his "Arab donor" was later used to purchase diamonds instead.
Low had also used funds allegedly siphoned from a Deutsche Bank loan to 1MDB to purchase 27 pieces of gold necklaces and bracelets worth US$1.3 million for MO1's wife.
---
Source : Malaysiakini by Alyaa Azhar
---