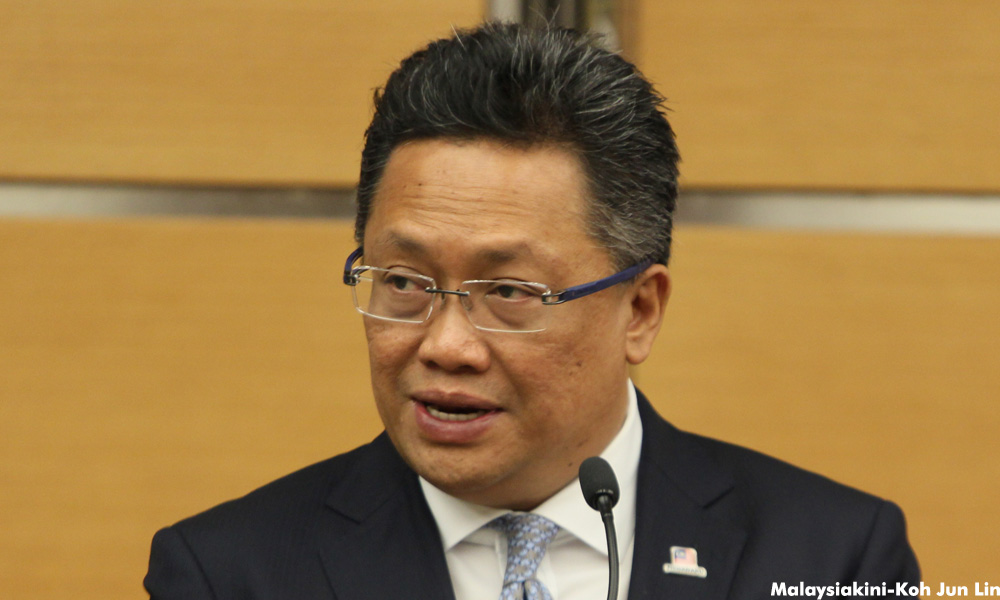 Minister in the Prime Minister's Department Abdul Rahman Dahlan has questioned the United States's Department of Justice (DOJ) decision to "draw conclusions" despite admitting that its probe on 1MDB is still ongoing.
Therefore, the minister wondered if the DOJ's civil forfeiture suits could have something to do with the impending general election.
"The question is why did DOJ publish a half-cooked report which was not completed yet?" he asked in a series of tweets this afternoon.
"Is it because the election is around the corner and some desperate quarters need a leg-up?" he added.
On the DOJ confirming it does not plan to seize the 28 jewellery items received by the "wife of Malaysian Official 1" (MO1), Abdul Rahman asked: "Why? No proof? Weak case?"
In his tweets, the minister also cited DOJ's statement that "no conclusions should be drawn, one way or another, about the status of individuals or entities simply because they are named in the documents."
Abdul Rahman may be of the opinion that conclusions should not be made as the investigation is ongoing.
However, despite the investigation still being in progress, the DOJ is expected to release further information as and when it has found additional evidence of wrongdoing.
Yesterday, Abdul Rahman had mentioned Prime Minister Najib Abdul Razak's wife Rosmah Mansor by name when quizzed if the DOJ had been unfair in targeting her.
This was related to the need to mention the "wife of MO1" in the suit when the DOJ did not intend to seize the jewellery, allegedly purchased for her by businessman Jho Low using funds misappropriated from 1MDB.
The DOJ suit claimed that among the 28 jewellery items was a 22-carat pink diamond necklace valued at US$27.3 million.
However, the DOJ is seeking to seize jewellery items estimated at about US$10 million which Jho Low purportedly purchased using stolen 1MDB funds for Australian model Miranda Kerr and his mother.
In the wake of the DOJ's first filing last year, Abdul Rahman confirmed that MO1 was Najib but argued that since the prime minister was not mentioned in the documents, the latter was not being investigated.
Pro-government supporters have accused the opposition of having a hand in the latest DOJ suit, while Umno information chief Annuar Musa accused the US of attempting to end Muslim rule in Malaysia.
---
Source : Malaysiakini
---