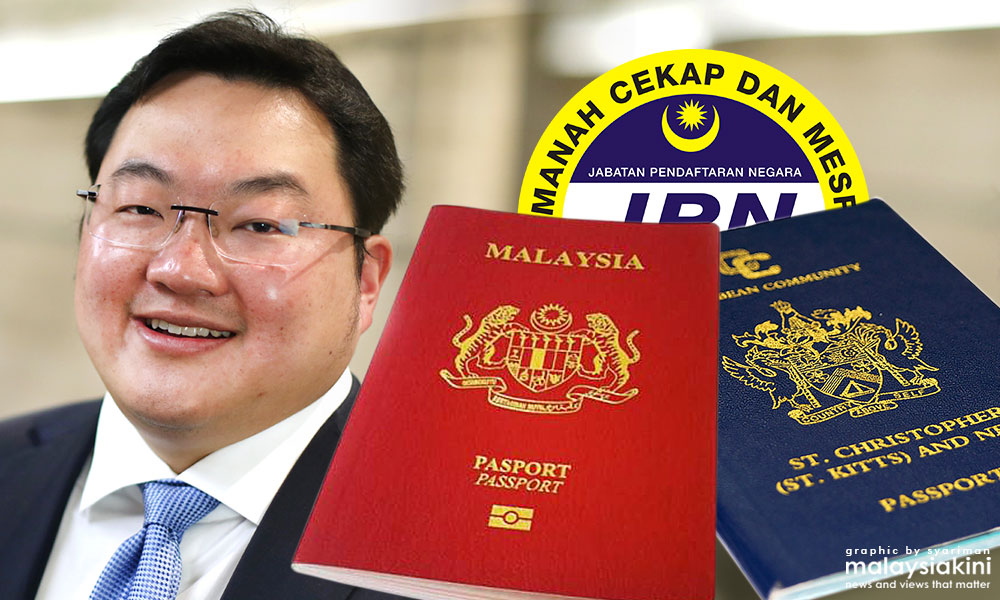 The National Registration Department (NRD) would look into allegations that Penang-born tycoon Low Taek Jho held dual nationalities in Malaysia and in St Kitts and Nevis.
When asked on the issue, NRD director-general Yazid Ramli said: "We would have to check back on it and see if there are any cases tied to him, perhaps with the Immigration Department and so on."
Yazid was speaking to reporters in Putrajaya after the closing ceremony of the MyDaftar campaign, which aimed to assist those from the Indian community in Malaysia who lack identification documents.
His comments came in the wake of the third series of lawsuits filed by the US Department of Justice (DOJ), which revealed that Low supposedly held both Malaysian and St Kitts and Nevis passports.
The filings made at the California Central District Court on June 15 mentions a letter that purportedly came from Low, and that the letter bears a signature "similar to one Low used on his Malaysian and St Kitts and Nevis passports".
Following the revelations last week, DAP lodged a complaint against Jho Low to the NRD yesterday.
St Kitts and Nevis runs a controversial "Citizenship by Investment" program, which allows foreigners to obtain Kittitian citizenship in exchange for a real estate investment of at least US$400,000, or at least a contribution of at least US$250,000 to the two-island nation's sugar industry diversification fund.
However, Article 24(2) of Malaysia's Federal Constitution states that the government may order a person to be deprived of his Malaysian citizenship if he is also the citizen of another country.
Last year, Home Minister Ahmad Zahid Hamidi had told Parliament that Low still held a valid Malaysian passport.
"The Home Ministry has not received any complaint or report of him having dual citizenship, nor has he made any request to surrender his Malaysian citizenship," he said in a written response to a query regarding allegations that Low held a US passport.
'No more MyDaftar campaigns'
Meanwhile, MIC president Dr S Subramaniam said 2,167 people had either applied or made enquiries regarding the MyDaftar program as of yesterday. Another 300 to 400 registrations are expected today on the last day of the campaign.
He said since the program started on June 5, the leading complaints had been regarding citizenship issues, followed by issues regarding birth certificates, adoption, identity cards, and others.
In the six years prior, similar programs had received 12,726 applications, of which 7,126 cases have been resolved and 4,974 are still being processed or under consideration. All 4,974 cases pertain to issues in establishing the citizenship of the applicant.
When asked about claims that there are still hundreds of thousands of Indian Malaysians who are undocumented, Subramaniam dismissed them as baseless.
"Throughout the entire course of this programme, I have repeatedly said that if you have (sic) these people, please come and register them. There is no point if you say that alone," he lamented.
Subramaniam said he had already given the issue "maximum exposure" to encourage people to come forward to apply for documentation, but that his efforts had been in vain.
"This is not the first time, I've done this before. Every time it is the same.
"So as far as I'm concerned, that claim has got no basis. It is purely a political statement," he added.
To another question, Subramaniam said there would not be another myDaftar campaign as it would meaningless to hold another one.
However, he said MIC's service centres would still assist if approached.
---
Source : Malaysiakini by Koh Jun Lin
---