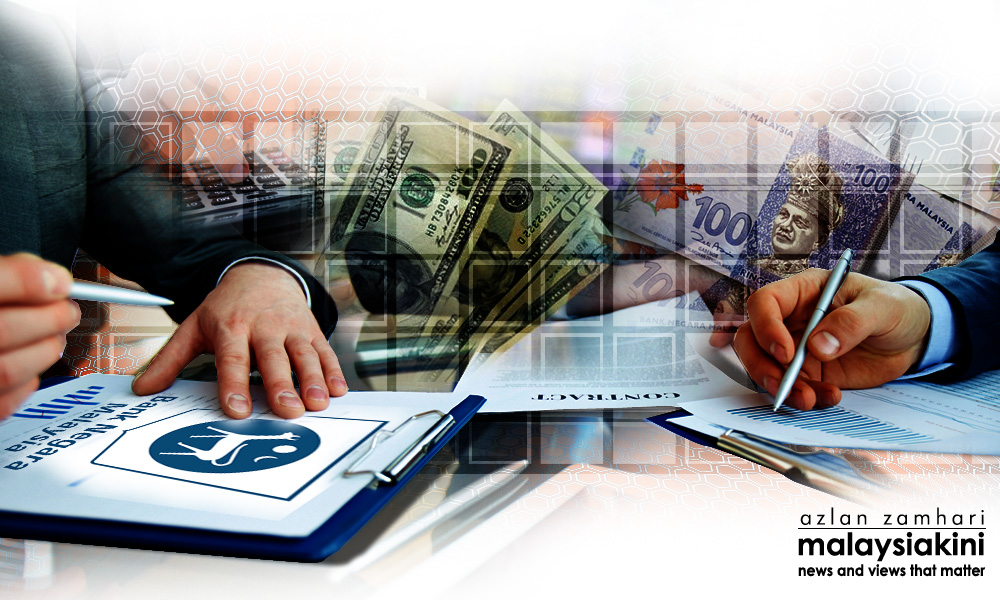 Bank Negara Malaysia today stressed the importance of preserving the central bank's integrity, following cabinet's decision to form a Royal Commission of Inquiry (RCI) into the 1980s foreign exchange scandal.
"The central bank will extend full cooperation to the commission in providing information as required by the law.
"It is important to note that in any country, the legitimacy, integrity and credibility of the central bank are paramount in preserving public confidence in maintaining a sound financial system and a stable economy," it said in a statement.
It added that the RCI, which will "put to rest the events that occurred more than 25 years ago", will not distract the bank from discharging its duties.
"We shall be steadfast in safeguarding the nation's monetary and financial stability, as well as the smooth functioning of the payment systems," it said.
The Prime Minister's Office yesterday said the cabinet gave the nod to form the RCI after a special task force investigation found "elements of a cover-up and attempts to confuse cabinet and Parliament".
The task force also found the losses incurred by Bank Negara was larger than what was then reported to Parliament and cabinet.
The task force headed by former chief secretary Sidek Hassan probed the matter from February to May and handed over its report yesterday.
The issue was revived this year when BN stalwarts compared the 1MDB scandal to the forex scandal, which occurred when Dr Mahathir Mohamad was prime minister.
Mahathir, now Bersatu chairperson, is an ardent critic of 1MDB and the government.
Mahathir in an interview with Channel News Asia published yesterday said that he was not involved in the forex scandal.
"That was Bank Negara," he said, noting that he was not found responsible in the investigations at the time.
The forex scandal also coincided with PKR de-facto leader Anwar Ibrahim's tenure as finance minister.
Anwar, DAP lawmaker Lim Kit Siang and former second finance minister Nor Mohamed Yakcop were questioned by the task force in its investigation.
Nor Mohamed, who was the head of Bank Negara's forex trade operations in the early 1990s, resigned in 1994 following the losses.
Ahmad Don, the Bank Negara governor who took over after Nor Mohamed's resignation, estimated the losses to be as high as US$30 billion.
In 1998, Mahathir turned to Nor Mohamed during the Asian financial crisis, where he reportedly helped devise a controversial currency control largely credited to have stabilised Malaysia's economy amid regional turmoil.
Nor Mohamed then became the prime minister's special economic adviser and finance minister II under then PM Abdullah Ahmad Badawi.
Despite being widely blamed for the forex scandal, he is now deputy chairperson of sovereign wealth fund Khazanah Nasional.
---
Source : Malaysiakini
---