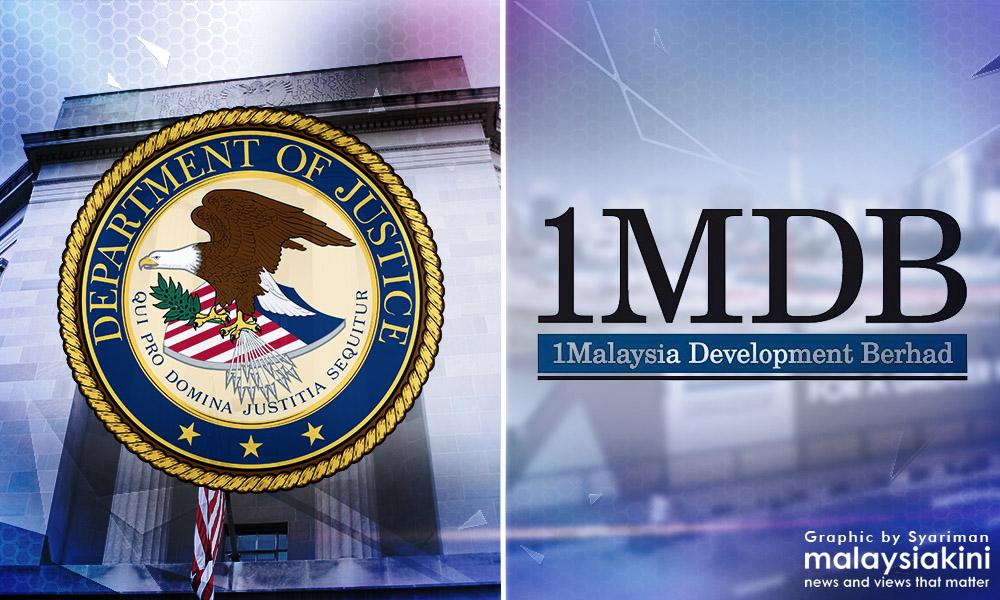 The Malaysian Bar has expressed concern over the manner in which Malaysian authorities have reacted to the serious allegations in the United States' Department of Justice (DOJ) latest civil forfeiture suit related to 1MDB.
"The allegations implicate officials of 1MDB, their families and other associates – including an individual described as 'Malaysian Official 1', who has since been acknowledged to be the prime minister – of wrongdoing.
"In view of the gravity of the claims, the manner in which the civil suits have been downplayed, dismissed, and even denounced by Malaysian authorities, without addressing the substance of the allegations made, is troubling and unacceptable," said its president George Varughese.
He also noted how local news coverage regarding the DOJ suits appears muted.
"This is troubling, given the severity of the allegations.
"The integrity and credibility of our financial institutions and regulatory bodies, in the eyes of the nation as well as the global audience, rest on the government's response," he added.
Varughese said although the allegations are not proven until a judgment is awarded in favour of the US, it is critical that they are investigated by the Malaysian government comprehensively and objectively based on evidence, in the interest of transparency, accountability and good governance.
"Without having done so, it is premature for the government to disregard these allegations, or exonerate any individual or company of any wrongdoing," he added.
In light of the new allegations, Varughese also urged attorney-general Mohamed Apandi Ali to direct the Malaysian Anti-Corruption Commission (MACC) to resume its investigations into 1MDB.
"The Malaysian Bar further urges the attorney-general to seek, without delay, assistance from the DOJ to provide all information relevant to investigations into the matter.
"The same should be done in respect of the relevant authorities in numerous other jurisdictions where there have been investigations, measures imposed, criminal prosecutions and convictions, or proceedings for forfeiture of assets, against individuals or financial institutions," he added.
The DOJ has now put the allegedly misappropriated figure at US$4.5 billion and is seeking to seize US$1.7 billion in assets purportedly acquired using funds stolen from 1MDB.
It also claimed that the wife of Malaysian Official 1 (MO1) had received 28 jewellery items, including a pink diamond necklace valued at US$27.3 million, from business tycoon Jho Low.
Following the first DOJ filing last year, Minister in the Prime Minister's Department Abdul Rahman Dahlan confirmed that MO1 was Najib but argued that the latter was not a subject of investigation.
Najib has denied abusing public funds for personal gain. He has also been cleared by the attorney-general.
---
Source : Malaysiakini
---