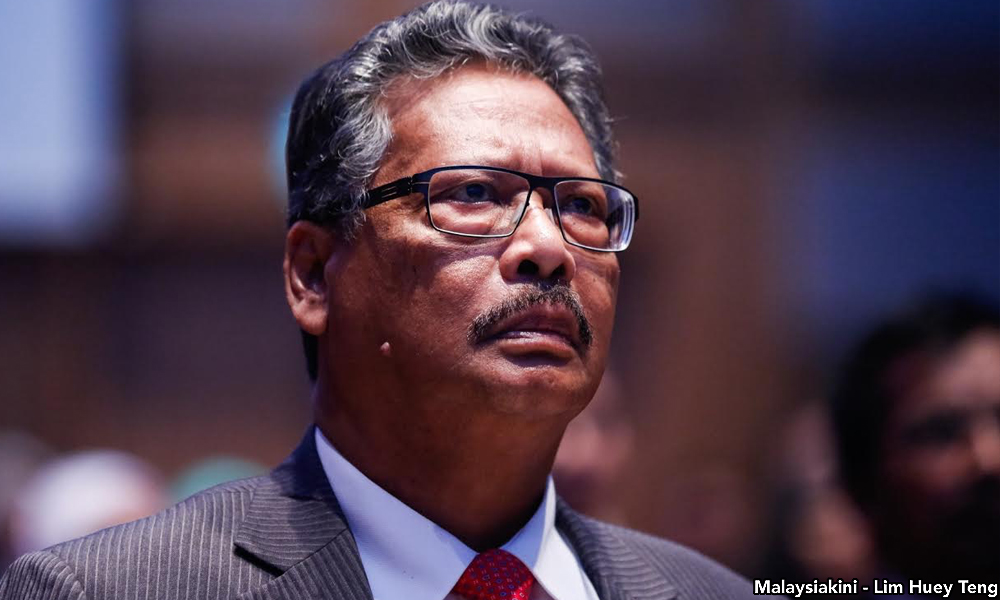 Attorney-general Mohamed Apandi Ali claimed the US Department of Justice's civil forfeiture suit in relation to 1MDB is "politically motivated", according to Bernama.
He was quoted as saying that the DOJ had never made any formal application to Malaysia's attorney-general's chambers to obtain further information with regard to its claim.
"If they request (any information pertaining to 1MDB), we are obliged to assist. So, I concluded that their action is political in nature.
"It is believed that the DOJ action is based on information provided by a handful of Malaysians," he was quoted as saying in Kota Baru today.
The DOJ claimed US$4.5 billion of 1MDB funds had been misappropriated and is seeking to seize US$1.7 billion in assets allegedly acquired using the stolen money.
Putrajaya had claimed the DOJ filing was a case of foreign intervention.
Meanwhile, PKR communications director Fahmi Fadzil concurred that Malaysia, as a sovereign country, should not tolerate political insinuations from foreign nations.
As such, he said if they were indeed untrue, Malaysia should take diplomatic action against the US.
"In the cabinet meeting tomorrow, Prime Minister Najib Abdul Razak and cabinet ministers need to discuss the attorney-general's statement and immediately announce tough diplomatic action towards the US," he said in a statement today.
He also urged Apandi to bolster his claim by baring all on 1MDB.
"The attorney-general needs to advise the prime minister to immediately publish the auditor-general's report on 1MDB so that the people may understand 1MDB issues and the DOJ suit and not be suspicious of his statement," said Fahmi.
---
Source : Malaysiakini
---