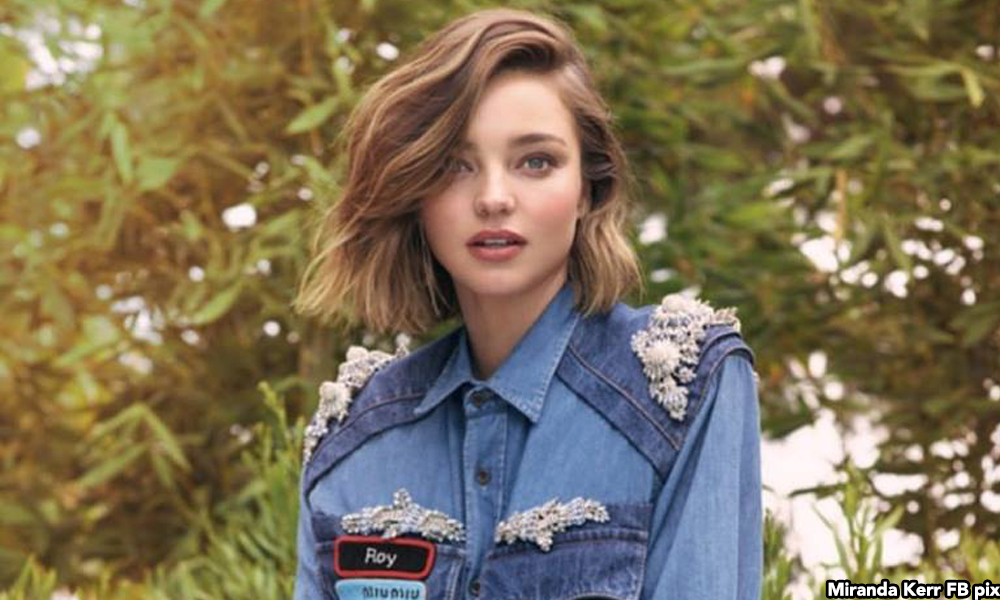 Australian model Miranda Kerr has reportedly given the US Department of Justice (DOJ) jewellery worth more than US$8.1 million (RM35 million), which was allegedly purchased for her by Malaysian tycoon Jho Low with funds misappropriated from the country's sovereign wealth fund 1MDB.
"From the start of the inquiry, Kerr cooperated fully and pledged to turn over the gifts of jewellery to the government.
"Kerr will continue to assist with the inquiry in any way she can," a spokesperson for the model said, as reported by The Wall Street Journal (WSJ) today.
He said Kerr handed over the gifts to government agents last  Friday, from her safe deposit box in Los Angeles.
This comes after the DOJ filed its third civil forfeiture suit linked to 1MDB, in which it made the allegations that Low used funds stolen from 1MDB to buy jewellery as gifts for Kerr.
WSJ noted that Kerr is not a defendant in the lawsuits and that the DOJ has declined to comment on this latest development.
WSJ also reported that according to a person familiar with the matter, Kerr and Low dated for about a year in 2014. The DOJ said it was during this period that he gifted her the jewellery, on four different occasions.
Kerr is now married to Evan Spiegel, co-founder of image messaging mobile application Snapchat.
Valentine's Day gift
The DOJ claimed that, between February and November 2014, Low purchased four sets of precious stones from top jewellery designer Lorraine Schwartz as gifts for Kerr.
The first is an 11.72-carat heart-shaped diamond worth US$1.29 million that Low gave Kerr as a Valentine's Day gift.
Low is said to have bought this using funds diverted from 1MDB from the proceeds of a bond offering in 2013.
The next gift Low bought for Kerr was a matching "18k white gold diamond" set worth US$1.98 million, which he gave her while on an excursion on board his yacht in late July and early August 2014.
Then in October 2014, he bought the model 11-carat diamond earrings with a purchasing price of US$1.05 million.
Low had also bought an 8.88-carat diamond pendant worth US$3.8 million for Kerr in November, 2014.
The DOJ alleged that the purchases between July and November, 2014 were paid for using portions of the US$850 million siphoned out of US$1.225 billion in loans 1MDB obtained from Deustche Bank in what it described as the "Option Buyback" phase.
This latest filing from the DOJ now puts the allegedly misappropriated figure at US$4.5 billion and the DOJ is now seeking to seize US$1.7 billion in assets purportedly acquired using funds allegedly stolen from 1MDB.
---
Source : Malaysiakini
---