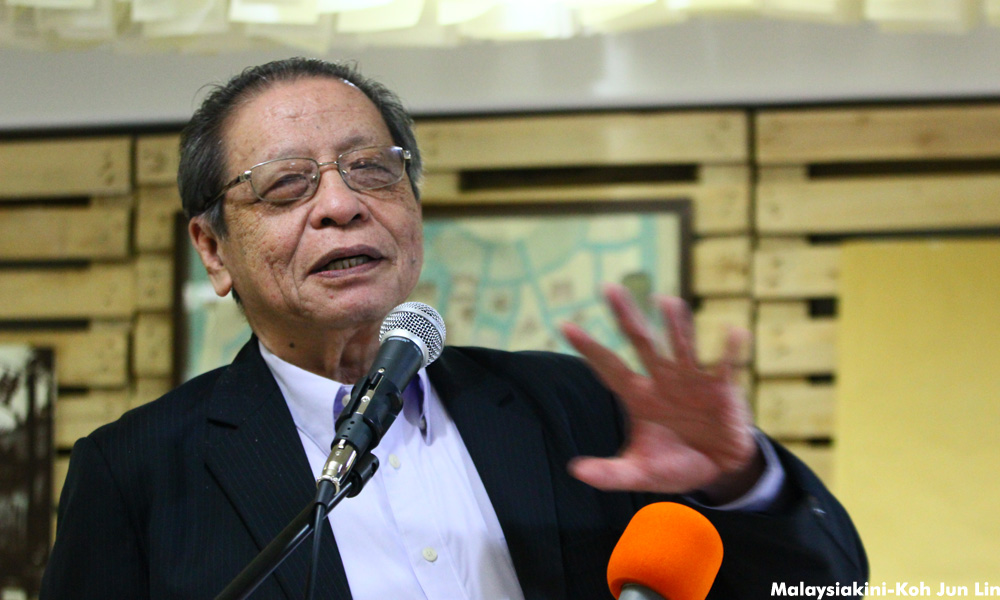 The next general elections would be held in the seven months between October this year and May next year, DAP parliamentary leader Lim Kit Siang predicted.
He said this would place the 14th general election after China President Xi Jinping's visit in October, and former opposition leader Anwar Ibrahim's release from prison in June next year.
"Although Anwar will not be able to contest in the general election as a candidate after his release, unless he gets a full pardon from the Yang di Pertuan Agong, he will be able to travel the whole country to campaign for Pakatan Harapan, which is something the Prime Minister Najib Abdul Razak will not want to see happen.
"Hence my forecast that the next general election will be held in the seven months between October to May next year, as the puasa (fasting) month and Hari Raya Aidilfitri next year will be in May and June," he said in a statement today.
The term of the current parliament ends on June 25 next year, unless snap elections are called sooner. Elections must be held within 60 days after the parliament is dissolved.
Anwar is currently serving a five-year prison sentence after the Federal Court upheld his Sodomy II conviction in February 2015 but is slated for an early release. However, Article 48(3) of the Federal Constitution would bar him from contesting in an election for five years after his release.
Meanwhile, Lim urged voters not to lose hope for a change in government, even though many have already given up since the disintegration of the Pakatan Rakyat coalition last year.
This is because the political landscape has continued to change since, and there is now a new opposition coalition comprising PKR, DAP, Amanah, and Parti Pribumi Bersatu Malaysia.
Malaysians cannot rely on the present government nor PAS president Abdul Hadi Awang to defend Malaysia's international standing amid the 1MDB scandal, Lim said, hence Malaysians voters are the only ones who can do so.
"Only ordinary Malaysian voters in the 14th General Election can defend and save Malaysia from the infamy and ignominy of being regarded worldwide as a global kleptocracy.
"The first thing that a Pakatan Harapan government in Putrajaya will do on being elected in the 14th General Election will be to restore Malaysia's reputation as a democracy and not a kleptocracy," he said.
---
Source : Malaysiakini
---