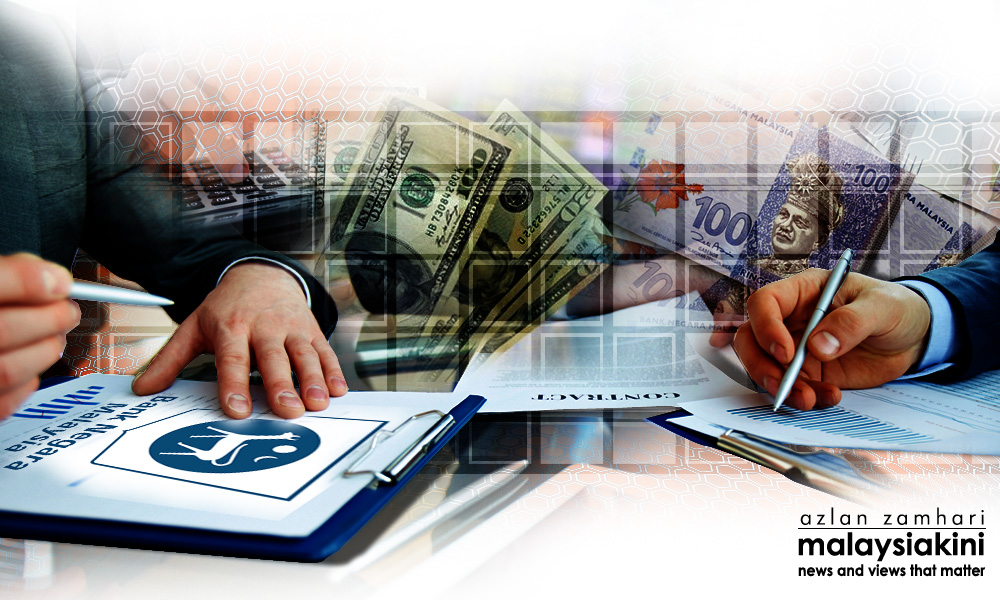 Bank Negara Malaysia's (BNM) US$10 billion foreign exchange losses incurred in the 1990s have had a huge impact on its foreign reserves today, claimed a former assistant governor of the central bank, Abdul Murad Khalid.
The US$10 billion, would have increased over the 25-year period to US$26.66 billion, or more than RM100 billion, if the money had been kept in government savings at a compound interest of four percent annually, Murad said.
"The total losses then were US$10 billion, which is equivalent to about RM40 billion today," he was quoted as saying by the New Straits Times (NST) today.
The huge sums were lost in the scandal. Hence, it must be investigated by the Royal Commission of Inquiry (RCI) into the forex losses, according to him.
The setting up of the RCI should not be seen as a political move as it would help the truth prevail and bring the scandal to a closure, he said, adding, "The RCI must investigate to see if there are elements of crime in the forex losses."
The controversial losses, which occurred almost three decades ago, were played up after Dr Mahathir Mohamad sought to unite the opposition in a bid to oust Prime Minister Najib Abdul Razak.
The issue was revived this year when BN stalwarts compared the 1MDB scandal to the forex scandal, which occurred when Mahathir was prime minister.
In February, the government formed a task force into BNM's forex losses to make recommendations and suggestions for consideration by the cabinet in the near future, and for follow-up action, including setting up of RCI if needed, based on the outcome of the probe by the task force.
On June 21, the task force submitted a report to the cabinet and recommended that the RCI be set up. The cabinet agreed with the recommendation.
On the same day, the Prime Minister's Office said the task force report showed a prima facie case against the losses suffered by BNM in the 1980s and 1990s.
The Prime Minister's Office also said the task force found elements of a "cover-up and attempts to confuse the cabinet and Parliament" on the matter.
---
Source : Malaysiakini
---