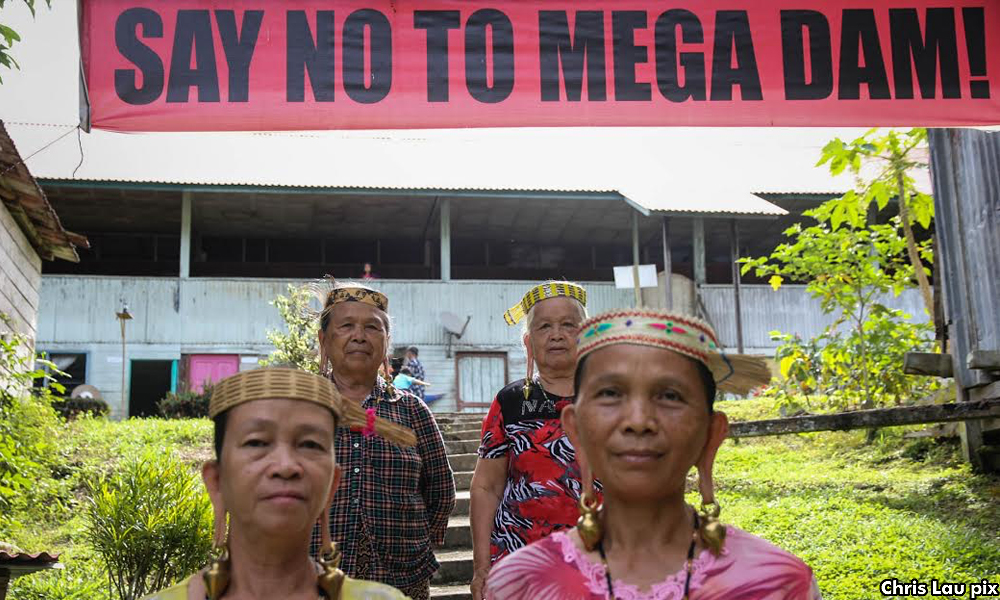 The fate of the road to Baram was sealed when the residents rejected the dam construction, according to The Borneo Post, which cited Sarawak Deputy Chief Minister James Masing as saying this.
Masing was reported to have said that the scrapping of the Baram dam made the construction of the Long Lama-Ulu Baram road impractical.
"That's why I am committed to making sure that the Baleh dam is built, otherwise there will be no roads," he was reported saying­­ after an event in Kuching yesterday.
"So the people of Baram must work out and make up their minds. What do they want?
"Do they want the dam to be built so that the Baram people can benefit from it as well as the rest of Sarawak?" he asked, according to the daily.
Masing urged Baram residents not to be selfish and reconsider the building of the Baram dam, which he said would benefit the entire state.
According to the report, the state government has requested Putrajaya to move the RM700 million allocated for the Long Lama-Ulu Baram road to constructing the access road to Tunoh, close to the Baleh dam in Bukit Mabong district, Kapit division.
The first official letter of request, dated July 4, 2016, was written by the late Adenan Satem as then chief minister, and the second by Masing this May 11.
Baram residents who opposed the dam, which they said would destroy their environment and livelihood, finally saw the project cancelled on Feb 18, 2016.
During the long battle to stop the dam, locals had repeatedly set up blockades to prevent access to the site.
Baleh dam is one of four dams, including Baram, that Masing in said in 2013 that the state would continue to build, following widespread criticism of the state's original plan for 12 mega dams after the controversial Bakun.
Not viable
Masing said the cancellation of Baram dam meant the construction of the Long Lama-Ulu Baram road was no longer economically viable.
"You must understand the complexity and difficulty to just build expensive roads to cater for a few longhouses only. You have to look at the beneficiaries," The Borneo Post reported him as saying.
"There must be a bigger project to attract that (building of the road), apart from being used by people and longhouses."
Masing said he was glad the people of Baleh supported their dam, which is currently under construction, and said the road from Kapit to Ulu Baleh is expected to be ready in three years.
---
Source : Malaysiakini
---