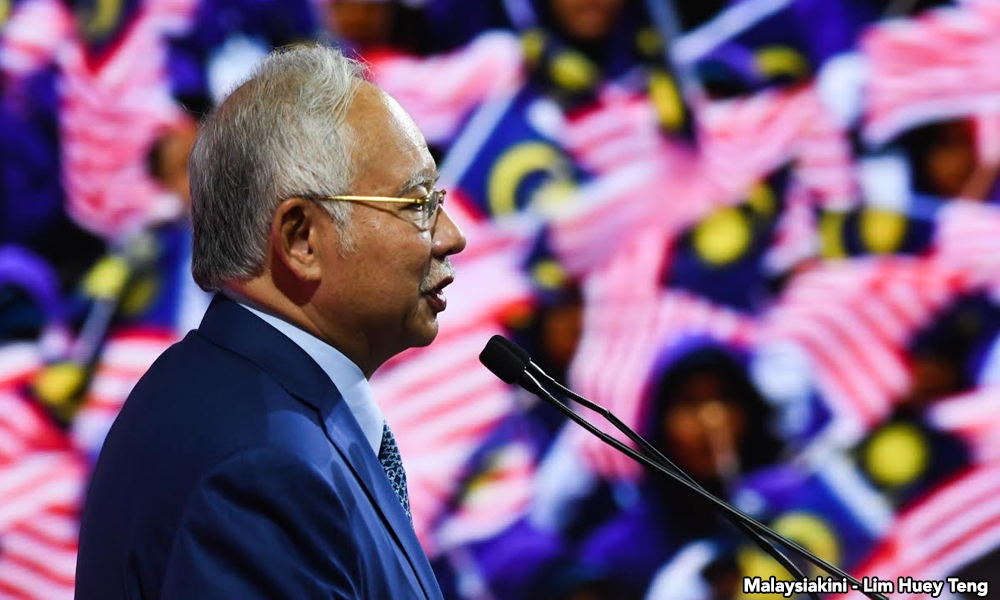 Najib Abdul Razak said Dr Mahathir Mohamad's quest to unseat him cannot be allowed to succeed or the former prime minister may even demand the resignation of future prime ministers.
"Mahathir demanded Abdullah Ahmad Badawi resigns as prime minister, and now demands my resignation, and he will demand my successor resigns until his son becomes prime minister – whatever the cost to Malaysia.
"This time, we will not let him succeed because (the) democratic process must prevail, and the interests of the country must come before Mahathir's family," Najib said in a statement tonight.
Najib claimed that Mahathir's "crusade" was not motivated by national interest but by "selfish personal interest".
"He (Mahathir) is obsessed with saving his family legacy and making his son Mukhriz Mahathir prime minister," he said.
Najib said Mahathir has "no principles" and would do anything to achieve his goal.
"(This includes) allying with those he jailed, calling for foreign intervention in our sovereign democratic nation, sabotaging our economy, and making 100 U-turns, if so required, to manipulate people's minds – just as a means to achieve his desired ends," the prime minister said.
Najib said his government would continue to focus, unwaveringly, on the economic welfare, social wellbeing and security of all Malaysians.
"Their interests must always come first, and we will deliver on our promises," he said.
---
Source : Malaysiakini
---