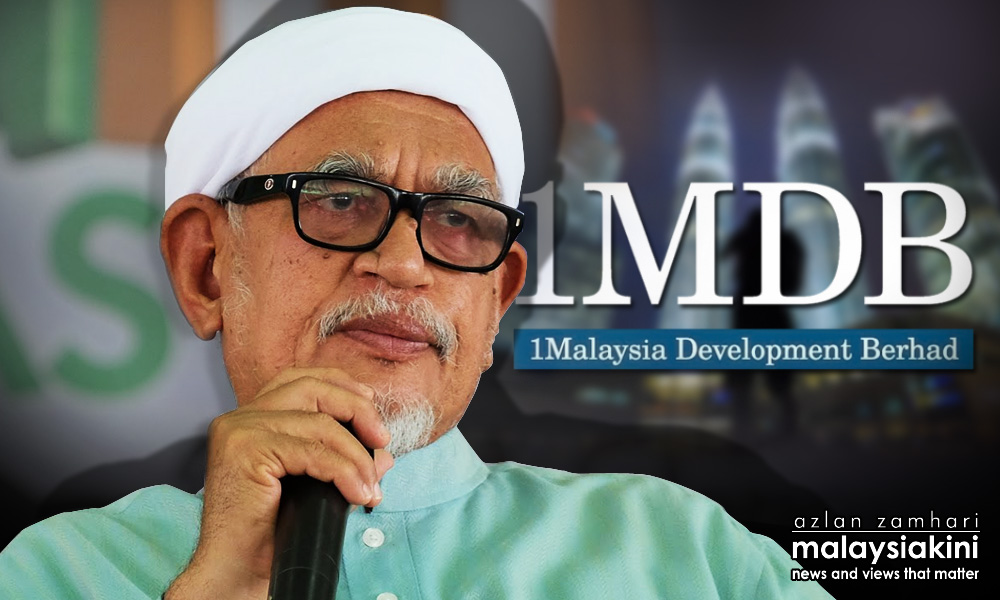 DAP parliamentary leader Lim Kit Siang has urged PAS president Abdul Hadi Awang to state his stand on the US bid to return the proceeds of funds allegedly embezzlement from 1MDB.
This followed Hadi's statements denouncing the US forfeiture suits as "foreign intervention", and those who capitalise it to win elections would do so to the detriment of Malaysia.
"The nagging question is whether Hadi and his PAS leadership will support the return to the people of Malaysia the billions of ringgit worth of jewellery, art pieces and luxury properties misappropriated by (the Penang-born tycoon Low Taek Jho) from 1MDB and gifted to Leonardo DiCaprio, Miranda Kerr, 'wife of MO1' and others?" Lim said in a statement today.
He said the Hollywood actor DiCaprio and the Australian model Kerr have both returned the gifts they had received from Low, to the US authorities.
The gifts were allegedly purchased by Low using part of the US$4.5 billion (RM19.3 billion) the allegedly misappropriated from 1MDB, according to court filings by the US Department of Justice (DOJ).
Despite this, Lim said an "Umno government propaganda operative" said Kerr should have returned the money to Low instead, not the DOJ.
"Does Hadi agree with this Umno government operative, and what is his stand on the swathes of luxury properties including a mega yacht, high-end real estates including hotels and condominiums, expensive jewellery and art pieces bought from stolen 1MDB funds?" he asked, in an apparent reference to a comment by Special Affairs Department (Jasa) advisory board member Tun Faisal Ismail Aziz.
The DOJ is currently seeking the civil forfeiture of some US$1.7 billion (RM7.3 billion) in assets, claimed to be from funds laundered from 1MDB that had been traced through the US financial system.
The move is part of the US' Kleptocracy Asset Recovery Initiative (Kari), which seeks to recover and return the proceeds of large-scale foreign corruption.
Among Kari's rare successes included the US$1.13 million settlement with former South Korean president Chun Doo Hwan, which was then returned to the South Korean government.
In Kazakhstan, a new charitable foundation was set up and managed by international NGOs to receive US$115 million from the DOJ, which represents US$84 million it seized plus interest.
Most cases however are still tied up in court, including the 1MDB-related case.
Among the properties sought by the DOJ in the case include Low's mega superyacht Equanimity, millions in jewellery bought for various people, a private jet, and various real estate and artworks.
1MDB has responded saying the DOJ has provided no proof to back its assertions.
Low has also dismissed the allegation saying the DOJ case was "deeply flawed".
---
Source : Malaysiakini
---