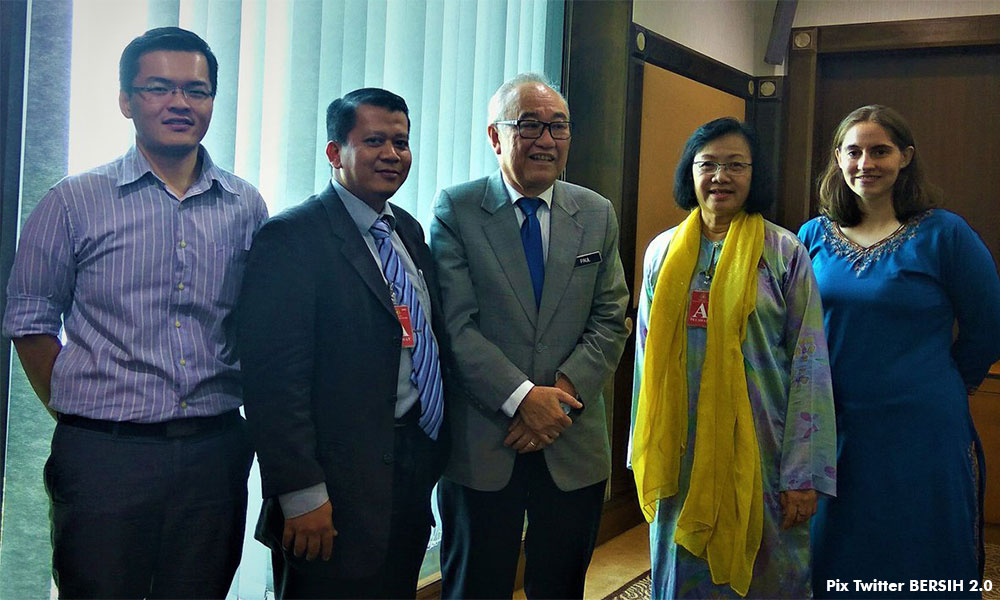 Bersih has urged the cabinet to talk about the alleged "backdoor" redelineation" attempt by Election Commission (EC), which may affect the result in the coming general election.
The message was conveyed to the Minister in the Prime Minister's Department Paul Low in a meeting with the electoral reform group, according to Bersih chairperson Maria Chin Abdullah.
Citing the redelineation controversy in Kuala Kubu Bharu, she said EC claimed this was merely "an administrative error but it went on to correct the boundaries", which is not allowed in the redelineation exercise.
Bersih found out a similar exercise had taken place in every state, she said.
"This is unconstitutional. So, we are discussing with lawyers on possible legal action," Maria told Malaysiakini.
She added that Bersih would submit a report to the Human Right Commission of Malaysia (Suhakam) next month to request an inquiry into the redelineation process to be conducted.
The exercise was among nine other electoral reform issues highlighted to Low, Maria said.
Other issues discussed today included the 28,000 army voters, a caretaker government and a more independent EC, she added.
"We had a good discussion… we talked about the reforms that we want the government to undertake," she said.
"There is so much malpractice which may affect the result of the 14th general election," she added.
While claiming that there was a lack of commitment from the activist-turned-minister, Maria said that Low indeed pledged to raise the issues in various institutions, including Suhakam and EC.
"He said he will present (our views) to the various institutions. We also asked if he can present them to the Cabinet, and he said he would do his best," she added.
"He didn't commit very much, but he said he understood the reforms."
While noting she was very happy that Low spoke with Bersih, Maria again condemned EC chief Hashim Abdullah who declined to speak and work with the electoral NGO.
This was the group's second discussion with Low after its previous dialogue on political funding.
---
Source : Malaysiakini by Kow Gah Chie
---