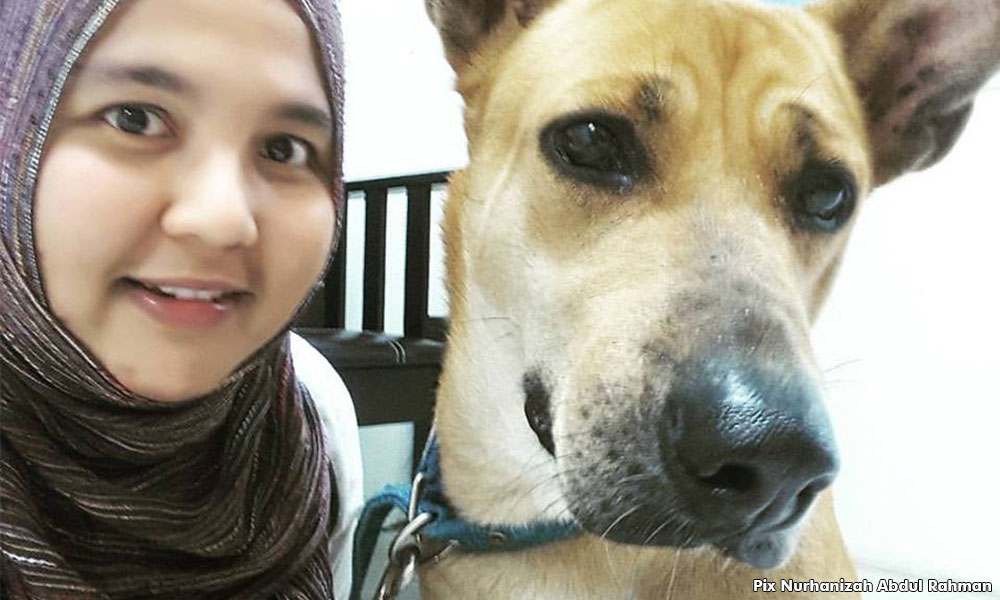 "Heaven goes by favor. If it went by merit, you would stay out and your dog would go in."
– Mark Twain
Remember a couple of years ago when the Malaysian Islamic Development Department (Jakim) issued its new guidelines proclaiming comedy shows should not lead to "excessive" laughter.
MCA's Koh Chin Han in a media statement said – "Jakim's failure to see things from a wider perspective will certainly result in serious impingement into the rights of an individual. This will lead towards a divided Malaysian society along religious and/or gender lines. This ironically runs against the justice the religion itself calls for."
Here is the thing. Jakim, or any other state-sanctioned Islamic organisation, is apparently not interested in bringing Malaysians together. They are interested in the purity of whatever school of Islamic thought they are promulgating in this country. That is axiomatic, right?
Remember when there was all this talk about specific labels for Muslim-produced goods. This is what I wrote about the turf war between Jakim and whatever the name was of that other Islamic entity – "Every time the state pushes the edges of what is acceptable when it comes to social cohesion by coddling interests such as these and it goes unnoticed by the so-called silent majority or voices of change in this country, we draw closer to a failed state that would be the logical outcome, if and when we collapse economically."
(Appropos everything, remember in that label fiasco, "Rural and Regional Development Minister Ismail Sabri Yaakob was complaining that Jakim's halal certification was too stringent and a burden on small industries run by Muslims." What this meant was that when it comes to Islam, you could lower the bar because of race. It all depends on which race)
So, when a Muslim Malaysian, Nurhanizah Abdul Rahman, decided to use a social media platform to talk about her relationship with her pet dog, Bubu, as part of some pet food competition, this has apparently caused distress amongst some Muslims. Did a few Muslim Malaysian cat lovers participating in the same competition decide to whittle down the competition by drawing attention to this video? I mean she has to win now, right? It is the only outcome where good triumphs over stupidity.
I guess you could argue that Nurhanizah made a boo-boo when she adopted Bubu. See, with this kind of joke, you do not elicit excessive laughter. Of course, Jakim would take this act seriously. Remember this is the same religious organisation which got into Aunty Anne's business because of a pretzel dog.
Remember, in the pretzel dog controversy, Tourism and Culture Minister Nazri Abdul Aziz said, "Please don't make us look so stupid and backward…"; well, I guess it is too late now.
The 'greater good'
However, what really bothers me is that this is really a class issue. Think about it. Do political and economic Muslim elites have to put with this harsh glare from religious bodies? Are they subject to allegations that they are "maligning" Islam?
When an Umno Muslim woman does not wear the tudung, silence; when any other women, especially if she is opposition-leaning or involved in activism or merely getting on with her life (but does not have the economic or social advantage that Umno provides), well, she gets the short end of the Islamic stick.
This is what really sticks in the craw of these religious bureaucrats – that a woman is "trying to set a new custom which could lead to actions which malign Islam", in the words of Jakim director-general Othman Mustapha.
Mind you, I do not think that Nurhanizah was attempting to do any such thing. A person attempting such, would not attempt to put the dog up for adoption and walk her dog (since she had no takers) at night so as not to upset Muslims in her community.
I do wonder if these same pious members of her community, so easily distressed, also threw food laced with poison and faeces – cat, dog or human? – into her compound? No, what she was doing was showing empathy for an animal, and what she gets in return is a state-sanctioned religious institution asking her to repent for her sinful ways.
This is why someone like lawyer Siti Kassim who has asked Jakim to repent, is such a threat. While some men find is funny or pleasurable to sexually assault cardboard cutouts, some women like to defend members of the Lesbian, Gay, Bisexual and Transgender (LGBT) community from the prejudice of the state, or in this case, offer shelter, comfort and love to a stray animal. Life is funny that way.
Moreover, because life is funny or maybe just a tragic comedy, we get Islamic groups who claim that Islam needs to be defended and decrying "liberalism". When you get the Umno president decrying liberalism at a conference about the "Islamic middle path", linking liberalism to paedophilia (Nur Fitri Azmeer Nordin case), you understand why most rational people will never subscribe to the idea that there is a moderate path in state-sponsored Islam – "This threat (liberalism) will ruin the Muslim identity because the liberal ones will take the easy route in matters of religious principles, and from there, groups such as liberal Muslims, LGBT, human rightism and many more will be born."
Recently, there have also been calls by various Islamic groups to name and shame Muslims who do not follow their way of thinking, which is in the state's way of thinking. This is an important point.
There have been numerous other religious personalities taking Jakim to task for exceeding its authority by declaring this a "sin" or acting beyond its jurisdiction but more importantly, drawing attention to the reality that there are different interpretations of Islam that view this issue differently.
Jakim believes Nurhanizah should repent for the "greater good". However, what is the greater good here? Is the greater good, the fact that this caused "distress" amongst some Muslims? Does the greater good involve some people in her community acting in a criminal manner by throwing poison and faecal matter into her compound? Is the greater good, that some Muslims will fear taking care of stray dogs, for acting compassionately to animals because they fear opprobrium from some in their community and possible sanction from the state?
Some folks think this is funny. I do not think this is funny. I do not think it is funny when another Muslim woman and someone who offers shelter to stray dogs and cats, Norashikin Ahmad, (as reported earlier in the year) is kicked out of her house by her mother because the pressure from pious Muslims who objected to her kind acts towards animals became too great for her mother shoulder –
"The pressure became too much for Shikin's mother to bear and as a result, she kicked Shikin, her youngest daughter, out of the house. 'She told me take my dogs and cats with me to live somewhere else.' Only after Shikin's older sister interfered did she change her mind. Shikin now rents the white house from her mother to house disabled cats."
Nobody is interested of course, but it is issues like these that cause me "distress".
---
Source : Malaysiakini by S Thayaparan
S THAYAPARAN is Commander (Rtd) of the Royal Malaysian Navy.
---