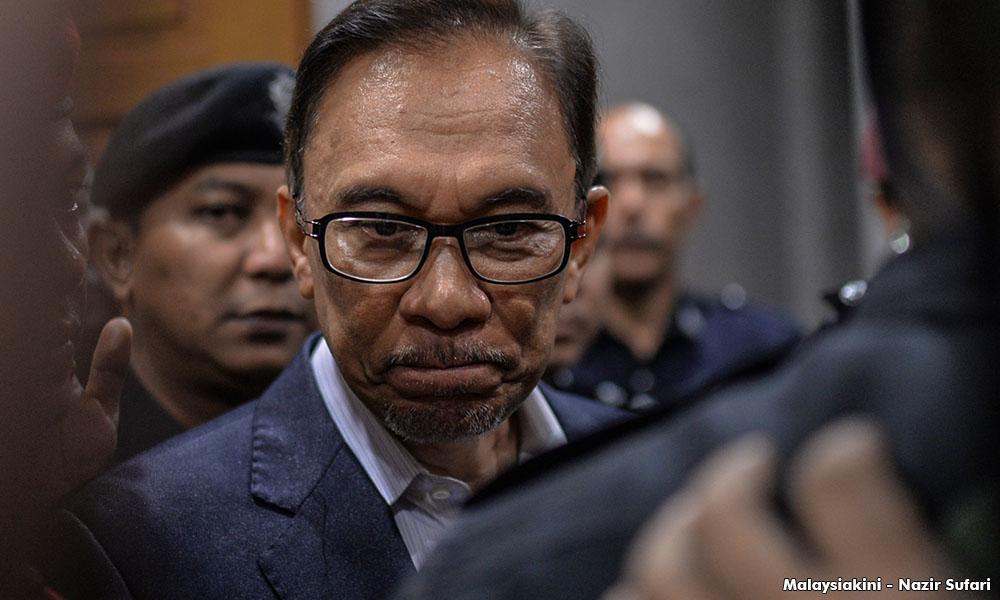 The federal government was of the opinion that Anwar Ibrahim's suit to set aside his conviction and jail sentence over Sodomy II was unconstitutional.
This was according to the government's application to strike out Anwar's lawsuit.
The federal government argued that Anwar's application was misconceived, a matter of multiplicity proceeding and it is frivolous, vexatious and an abuse of the court process.
This was because the federal government argued that Anwar had exhausted his legal options following his conviction and sentence by the Federal Court on February 2015, therefore there was no justification to entertain his latest suit.
On Anwar's allegation that Prime Minister Najib Abdul Razak paid RM9.5 million to senior lawyer Muhammad Shafee Abdullah, which was contained in Anwar's originating summons, the federal government said that this claim was seditious.
It is understood that the federal government filed the striking out application last Tuesday and also sought a stay on existing proceedings. It is also understood that a copy was served to Anwar's lawyers at Daim & Gamany.
Anwar's lawsuit was prompted by a report by whistleblower website Sarawak Report which, citing documents from investigators, claimed Najib had paid Shafee the sum between September 2013 and February 2014.
Shafee, a private lawyer, was appointed by the federal government as the chief prosecutor when Sodomy II reached the Court of Appeal and Federal Court stage.
Anwar argued that the RM9.5 million payment resulted in the denial of his right to a fair trial because Shafee had financial interests in the trial while Najib regarded the opposition figure as a political opponent.
Anwar has also applied for a discovery order from the High Court for Najib and Shafee to produce their bank account statements. The High Court has ordered the duo to submit their replies.
It was also reported that Najib declined to comment on the matter as it had been brought to court while Shafee described the allegation by Anwar as "rubbish" and that he would resolve the matter in court.
---
Source : Malaysiakini by Hafiz Yatim
---