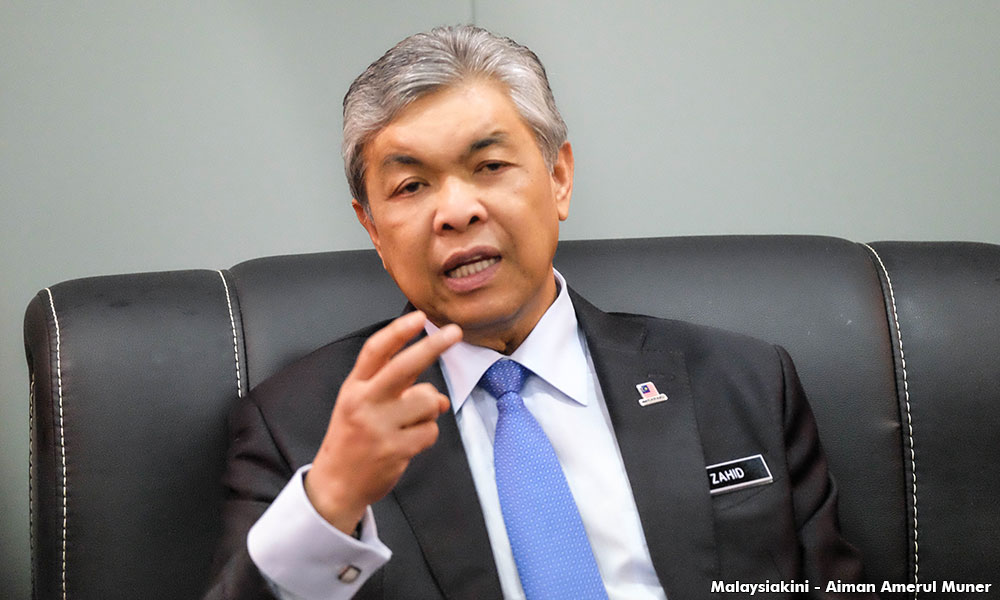 Putrajaya will introduce a new immigration control system by 2021 which would help Malaysia's bid to qualify for the US' visa waiver programme (VWP), said Deputy Prime Minister Ahmad Zahid Hamidi.
The National Immigration Control System, or Skin according to its Malay acronym, will integrate all existing immigration systems, said Zahid according to Bernama.
Zahid said the Skin project would be undertaken by Prestariang Skin Sdn Bhd, a subsidiary of Pestariang Bhd. According to Pestariang's website, the company is an IT firm and is the exclusive Microsoft distributor to the federal government.
According to Zahid, the deal will not involve government funds and would reduce spending by the home ministry and immigration department.
He said that Skin was expected to provide an annual return of RM800 million for the government.
"This system is not just a modernised delivery system and it does not burden the government but brings success to the country," he said after the signing ceremony with Prestariang today.
He said Skin would help Malaysia combat cross-border crime and human trafficking in a systematic and centralised manner.
"I believe that Skin would help Malaysia qualify for the Preventing and Combating Serious Crime and Homeland Security Presidential Directive No 6, which is a requirement for countries participating in the VWP," he said, according to Berita Harian.
---
Source : Malaysiakini
---