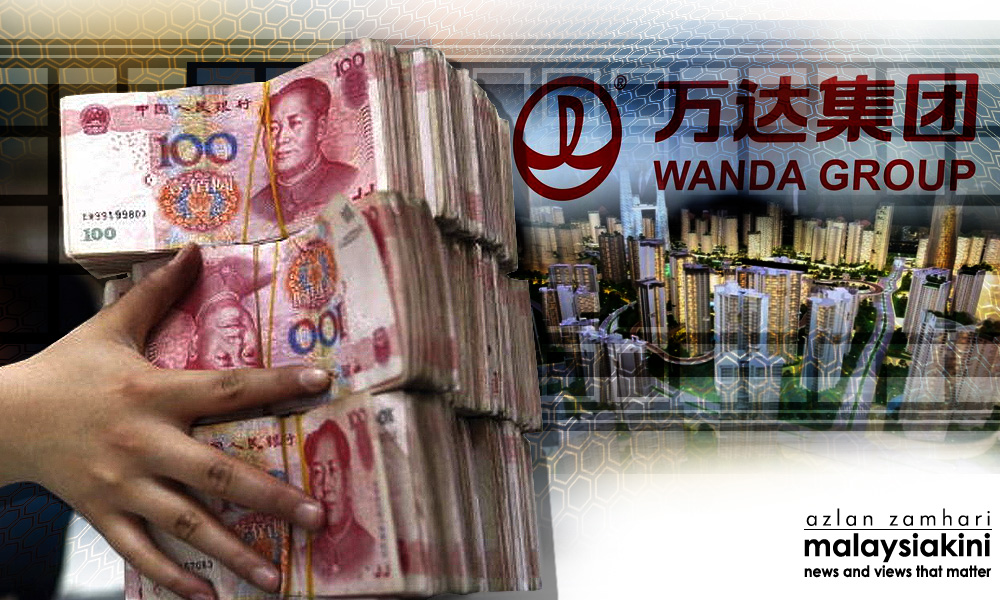 The latest reports from China show that real estate developer Dalian Wanda Group, headed by Wang Jianlin, ostensibly the richest man in China, is in a hurry to sell more than 76 hotels that it owns to raise US$9.3 billion.
Indeed, South China Morning Post reported that "Wanda will sell 76 hotels under its eponymous brand, along with 91 percent equity in 13 theme parks and projects classified as culture and tourism to Sun Hongbin's Sunac China for 63 billion yuan (US$9.3 billion), according to an announcement on the seller's website.
"The sale includes the US$6 billion Harbin Wanda City, the resort featuring the world's biggest indoor ski slope that opened two weeks ago."
While Wanda has found a buyer in China, this raised the question if Wanda is "Wandan", which in Chinese means "finished", "kaput", or "all done in".
This brings us to the issue at hand – does Prime Minister Najib Abdul Razak know what he is doing?
Just a month ago, he was telling the world that the Bandar Malaysia project had found a major partner in Wanda.
Within weeks after his announcement, Wanda's shares were suspended. It is as if Najib has not learned any lessons from the 1MDB and Felda Global Ventures debacles.
Iskandar Waterfront Holdings (IWH) and China Railway Engineering Corporation (CREC) have also been phased out from the project. They had allegedly failed to keep up with their payments, although this was denied by IWH chairman Lim Kang Hoo.
Elsewhere, due to capital controls in China, the treasury in Beijing has put a stop to Chinese consumers buying up the units in Forest City in Johor using personal mortgages and loans, unless they can pay for their own purchases abroad.
The Wanda fiasco has shown once again that Najib is out of his depth, and Bandar Malaysia is still mired in debt with no knight in shining armor to save it. Indeed, relying on Chinese e-commerce company Alibaba Group seems like a long shot too.
Jack Ma only owns 16 percent of the shares in Alibaba, which is listed on Wall Street. 34 percent is owned by Japanese telecoms group Softbank, and Yahoo Inc has a small percentage too.
Najib has connections to Alibaba, but seems clueless about Baidu and WeChat of Tencent Holdings, otherwise known as the ABC of China.
By showing how weak his knowledge of China is, one wonder if Najib's advisors like Ong Ka Ting and Ong Ka Chuan know what they are doing as well. The latter is leading a delegation to Gansu, one of the poorest regions in China.
Najib is now neck-deep in financial problems due to the lack of emphasis on due diligence. By knowing so little about China, Malaysia's relationship with the world's second-largest economy is in for a rough ride.
---
Source : Malaysiakini by Rais Hussin
RAIS HUSSIN is a supreme council member of Parti Pribumi Bersatu Malaysia (Bersatu). He also heads the Policy and Strategy Bureau of Bersatu.
---