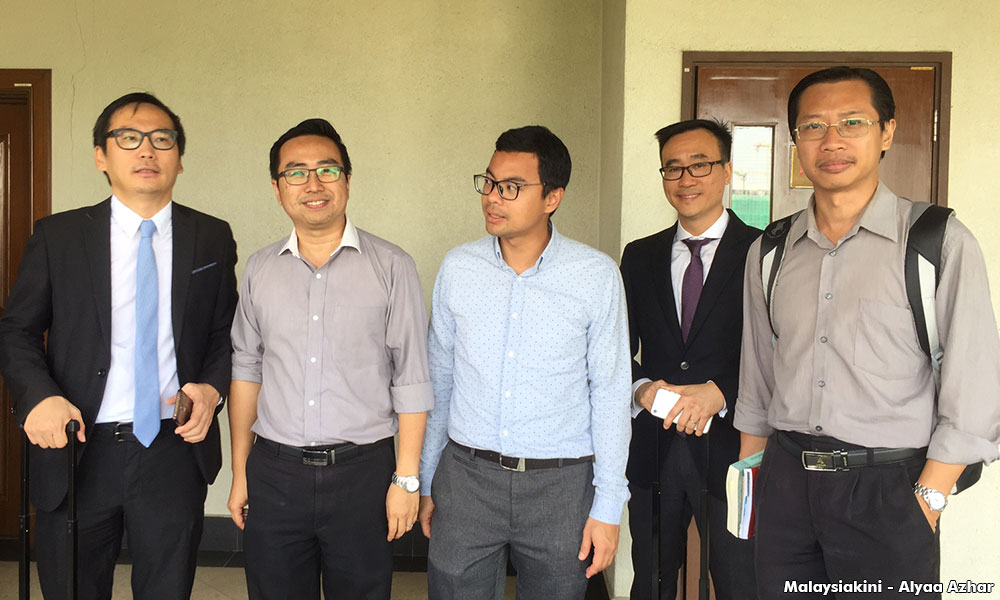 A magistrate's court in Kuala Lumpur has been urged to look into the issue of fundamental rights before deciding whether there is a case or otherwise involving several PKR leaders who took part in the Kita Lawan demonstration in March 2015.
PKR's Teja assemblyperson Chang Lih Kang, Semambu assemblyperson Lee Chean Chung and former political secretary to PKR vice-president Tian Chua, Rozan Azen Mat Rasip, have been charged under the Peaceful Assembly Act (PAA) for taking part in the rally.
Lawyer Eric Paulsen represented Chang and Rozan, while Dexter Mah acted for Lee.
In court today, Paulsen argued that a constitutional issue was at stake.
"This matter has been brought up to the Federal Court and the Federal Court said a prima facie case must first be made before it is brought up.
"This is a new offence and therefore this finding will be of great importance. Therefore, I urged him (the magistrate) to look into the issue of fundamental rights, that such law has to be interpreted very strictly in favour of constitutional rights because this is not a normal offence," Paulsen (photo) told Malaysiakini.
He had, during the submissions, argued that the prosecution had failed to state its case clearly.
"Because this is a new offence and there is a defect on the charge sheet on what is the mens rea (guilty mind) and actus reus (guilty act) required."
Paulsen said the charge sheet had stated that the Kita Lawan protest was about protesting against the goods and services tax (GST), but this was not the case.
"We all know it wasn't about the GST. The protest was about asking (prime minister) Najib (Abdul Razak) to step down and (protesting the conviction) of (PKR de facto leader) Anwar Ibrahim, among others.
"We are saying the actus reus is questionable and the mens rea was not stated clearly," he added.
Stating that he did not want to rush into making a decision, magistrate Mahyudin Mohamad Som postponed the case to Aug 9 to decide whether there the trio should enter their defence or otherwise.
Apart from the three, five others, including Bersih chairperson Maria Chin Abdullah, have been charged under the PAA for taking part in the Kita Lawan rallies between Feb 28 and March 28, 2015, and in September the same year.
They were charged under Section 4(2)(c) of the PAA and are liable to a maximum fine of RM10,000 if found guilty.
---
Source : Malaysiakini by Alyaa Azhar
---