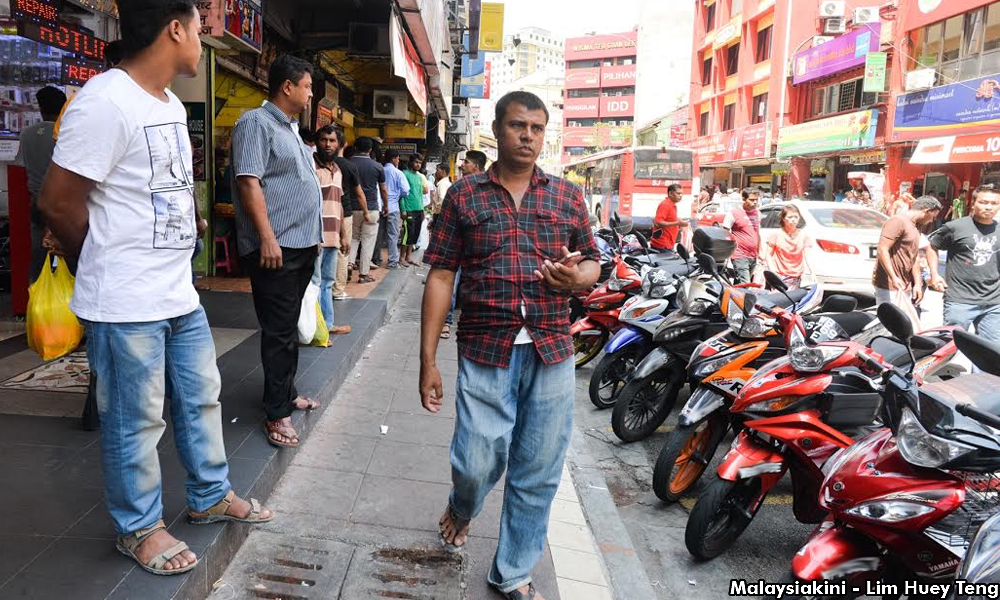 Undocumented migrant workers are subject to harassment from the authorities. Instead of being detained for not having a valid visa or work permit, extortion is common.
Their employers also take advantage of them, by exploiting their services. At any point in time, they can be reported to the police.
So, who is to blame? They enter the country without the proper documents, but the employers use them as their "slaves".
One reason why the Immigration Department had launched Ops Mega E-Card is to help employers register these undocumented immigrant workers.
It is hoped that employers will start to take the registration of their undocumented migrant workers more seriously, given that a few cases are charged in court such as the case of a cake shop operator in Subang Jaya.
In the past, amnesty programmes have been carried out, one after another, but until now, the problem of undocumented foreign workers is still a serious issue.
Based on the statistics published by the Immigration Department, the detention of 3,116 undocumented immigrants is a drop in the ocean.
The illegal workers are also finding themselves on the run all the time. Whenever wind of a raid is received, they have to go into hiding.
Their presence also attracts the attention of police officers.
Recently, the Inspector-General of Police Khalid Abu Bakar witnessed three policemen on patrol duty performing an unauthorised check on a foreign woman near Eco World, in Semenyih. In my opinion, the subsequent punishment meted out to the policemen was too small.
These members of the police force should have been transferred out of the urban areas to some small towns in East Malaysia where there are no undocumented migrant workers to exploit. The lessons they would learn there would be invaluable.
It is here in the Klang Valley that we hear of undocumented migrant workers being harassed by the police.
However, while holidaying in Langkawi, one of these workers told me that on the island, the police are friendly.
"If I have to pay a summons, I just go to the police station to pay it," he said, adding that when he was working in Kuala Lumpur, he was constantly harassed by the police despite having valid documents.
---
Source : Malaysiakini by Stephen Ng
STEPHEN NG is an ordinary citizen with an avid interest in following political developments in the country since 2008.
---