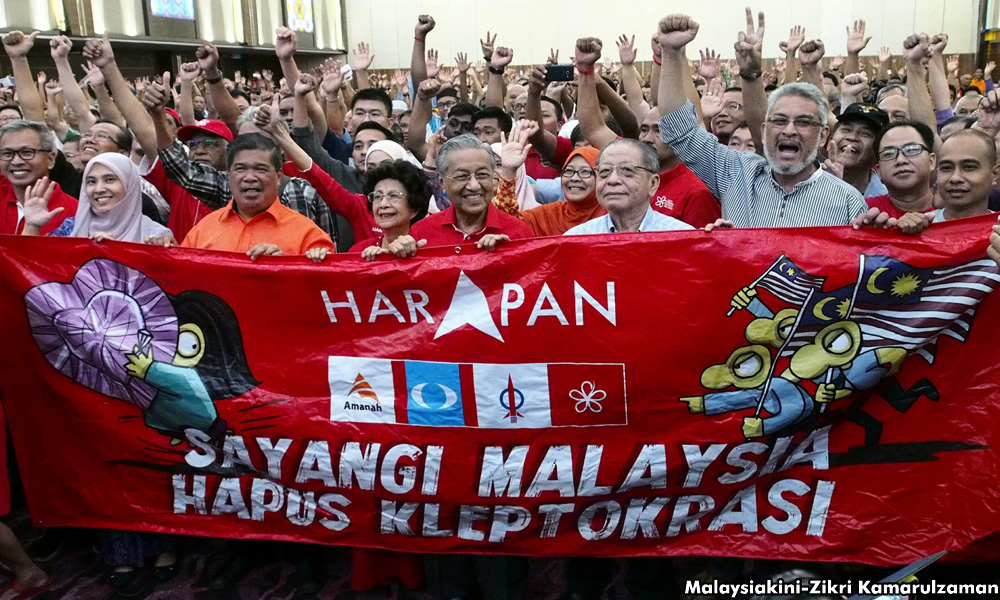 Pakatan Harapan has yet to submit its registration to the Registrar of Societies (ROS) as it is still finalising the coalition's constitution.
"The final draft of the Harapan constitution will be ready by next week. We will submit the registration soon (after)," PKR vice-president Tian Chua told Malaysiakini when contacted.
Harapan leaders say they expect to register the coalition when the constitution is completed.
"Next week. We'll let you know when exactly," DAP national organising secretary Anthony Loke told Malaysiakini.
Parti Pribumi Bersatu Malaysia Youth chief Syed Saddiq Abdul Rahman also said the goal was to put in the registration next week but subject to the Harapan presidential council's decision.
The Harapan line-up, logo and constitution have been the three main hurdles to the coalition's bid to register and contest under a single symbol in the next general election.
The coalition unveiled its line-up and logo on July 14 and has one last hurdle to clear before it sends its registration application to ROS.
However, it remains to be seen if the ROS will approve the coalition, which had been less than receptive when the coalition's predecessor Pakatan Rakyat tried to register.
If Harapan is unable to have its common logo registered, its component parties will have to the fight the upcoming elections under their respective party logos, which will put the opposition coalition at a disadvantage against the ruling BN coalition.
---
Source : Malaysiakini
---