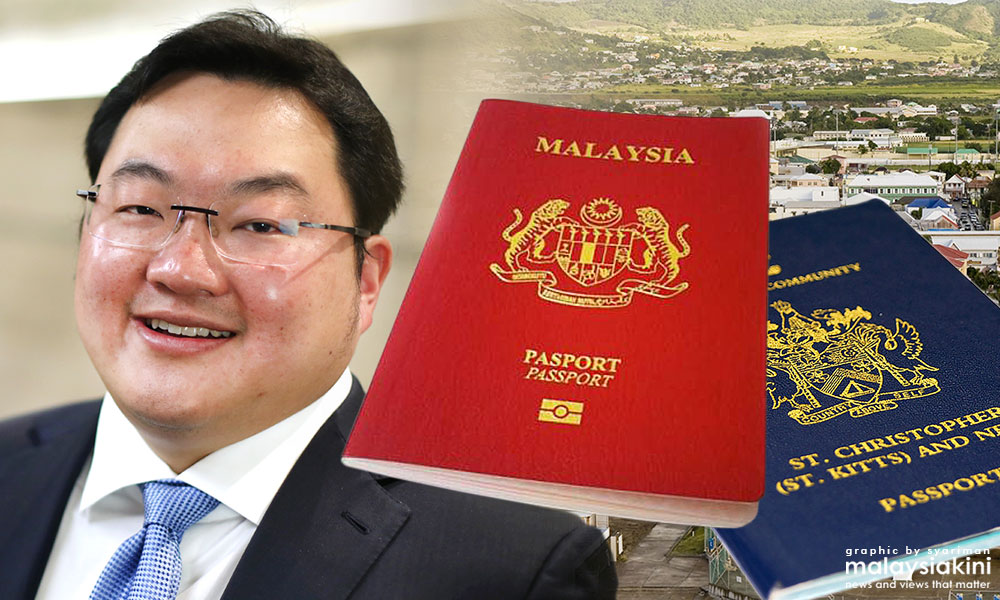 The National Registration Department (NRD) is waiting for Wisma Putra's feedback on the allegation that Penang-born tycoon Low Taek Jho held dual nationalities in Malaysia and in St Kitts and Nevis.
NRD director-general Mohd Yazid Ramli said his department had written to the Foreign Ministry to obtain relevant information from the tiny Caribbean island state.
"We wrote to Wisma Putra to obtain information, so far no reply," he told Malaysiakini.
"If he (Low) indeed carries dual citizenship, we have to get proof, be it (a photocopy of his) passport or letter from the authority there (St Kitts and Nevis)," he said.
Low, who is better known as Jho Low, again came into the limelight after the June 15 lawsuits filed by US Department of Justice (DOJ), which revealed that he held both Malaysian and St Kitts and Nevis passports.
St Kitts and Nevis runs a controversial "Citizenship by Investment" programme, which allows foreigners to obtain citizenship in exchange for a real estate investment of at least US$400,000, or a contribution of at least US$250,000 to the two-island nation's sugar industry diversification fund.
Last year, Home Minister Ahmad Zahid Hamidi told Parliament that Low still held a valid Malaysian passport.
Elaborating further, Yazid said it was the government's standard procedure for the local authority to deal with a foreign entity through Wisma Putra.
He said that once Wisma Putra secured proof of anyone holding dual citizenship, the matter would be referred to the government, in particular the Home Ministry, for decision.
Article 24(2) of the Federal Constitution states that the government may order a person to be deprived of his Malaysian citizenship if he is also the citizen of another country.
---
Source : Malaysiakini by Kow Gah Chie
---