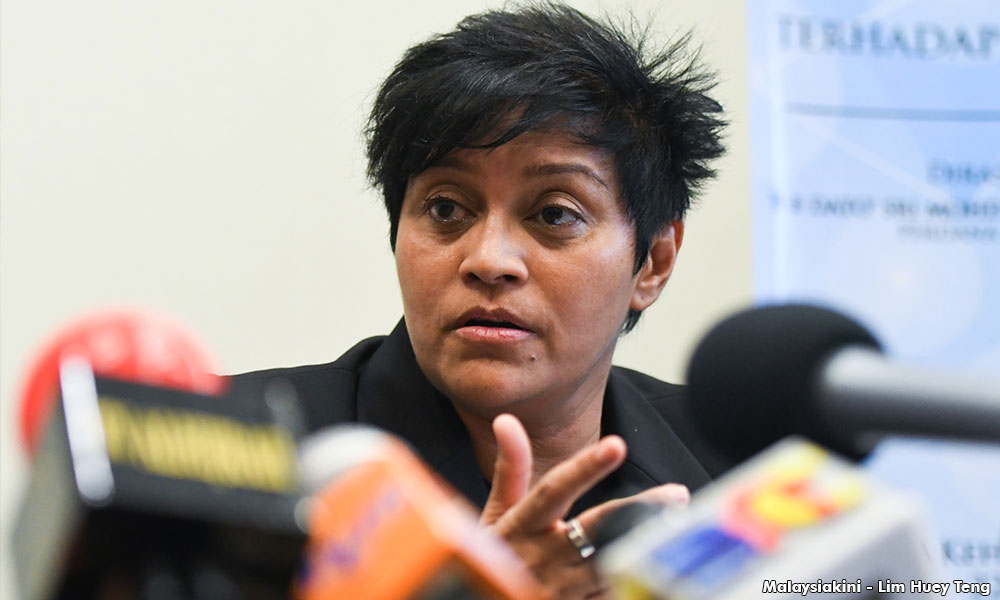 Minister in the Prime Minister's Department Azalina Othman Said today described the latest accusations levelled by the opposition that the government was trying to cover up the 1MDB scandal as "utterly baseless".
In a statement, Azalina, who is in charge of parliamentary affairs, said allegations that none of the 1MDB-related questions was answered in Dewan Rakyat today, were untrue.
"In the first day of the fifth Parliamentary sitting, there were four questions about 1MDB, from Petaling Jaya Utara, Kelana Jaya, Seremban and Segambut (lawmakers), which were listed on the Order Paper.
"The questions which were not listed on the Order Paper may be under the jurisdiction of the court, or against the Dewan Rakyat's Standing Orders. The act of the opposition to blow up this issue only shows they have run out of ideas to voice out in the Parliament. The opposition should, by right, give precedence to issues that concern people under their respective constituencies, and not recycle the same old issues," she said.
"Therefore, I hope all MPs, especially from the opposition, will make use of the 12 days of sitting and abide by the Dewan's Standing Orders."
Azalina was responding to the frustration voiced by opposition MPs en masse, earlier this morning, after more than 30 questions related to the 1MDB scandal were rejected in Parliament.
Puchong MP Gobind Singh was one of those who voiced out against the rejection, alleging it was an attempt to cover up the scandal by blocking the questions.
Deputy speaker Ismail Mohamad Said told all lawmakers who were dissatisfied with the rejection of their questions to file a motion to seek a review.
---
Source : FMT Online
---