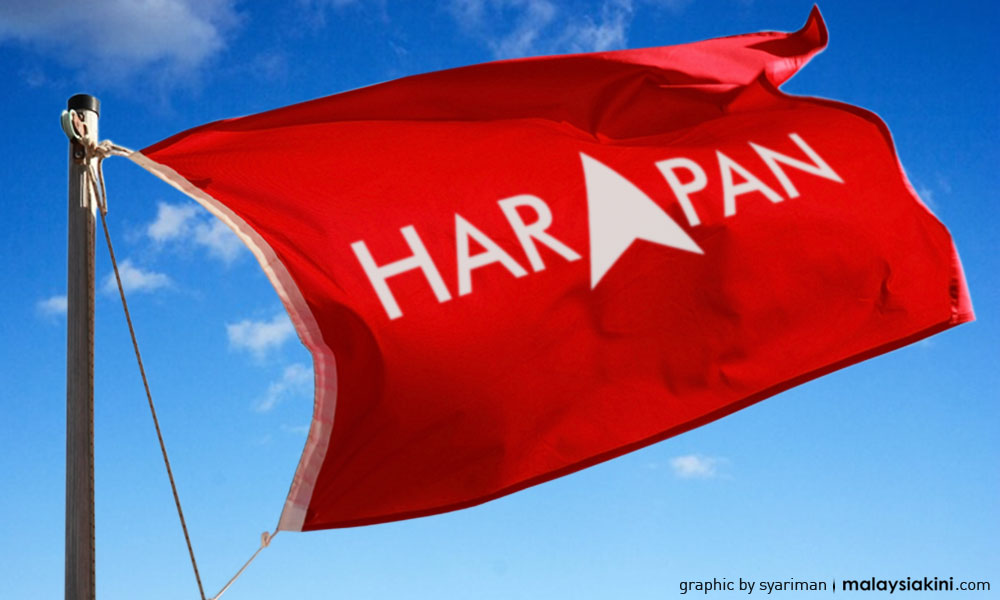 Pakatan Harapan has submitted a draft of its constitution to the Registrar of Societies (ROS) today, said its chairperson Dr Mahathir Mohamad.
He said the draft was submitted online at the request of the ROS.
According to Mahathir, several Harapan leaders would be meeting the ROS on the draft at 3.30pm this afternoon.
"We hope there are no problems. We are prepared to make amendments if required to do so," he told a press conference in Parliament.
Apart from this, Mahathir said the opposition coalition has also formed an election committee comprising the election chiefs of the respective parties.
The committee is headed by Parti Pribumi Bersatu Malaysia (Bersatu) president Muhyiddin Yassin.
Meanwhile, Mahathir said Harapan has appointed DAP lawmakers Gobind Singh and Tony Pua as the coalition's legal bureau and information bureau heads respectively.
"The committee for Sabah and Sarawak will also be formed. The youth and women's wings will be established as well. It will be verified during the next presidential council meeting," he added.
The Harapan leadership structure and logo was finalised on July 14, with Mahathir as the head of the coalition.
Anwar Ibrahim was named as the de facto leader, while Dr Wan Azizan Wan Ismail the president.
Malaysiakini had reported that Harapan previously had not submitted its registration forms to the ROS because it wanted to finalise its constitution first.
Deciding on a leadership structure, logo and constitution had been a major stumbling block in the coalition's bid to register and contest using a single logo in upcoming elections.
If the ROS rejects Harapan's application, its component parties would be forced to use their respective party logos instead. This is said to lend BN an advantage.
---
Source : Malaysiakini by  Zulaikha Zulkifli
---