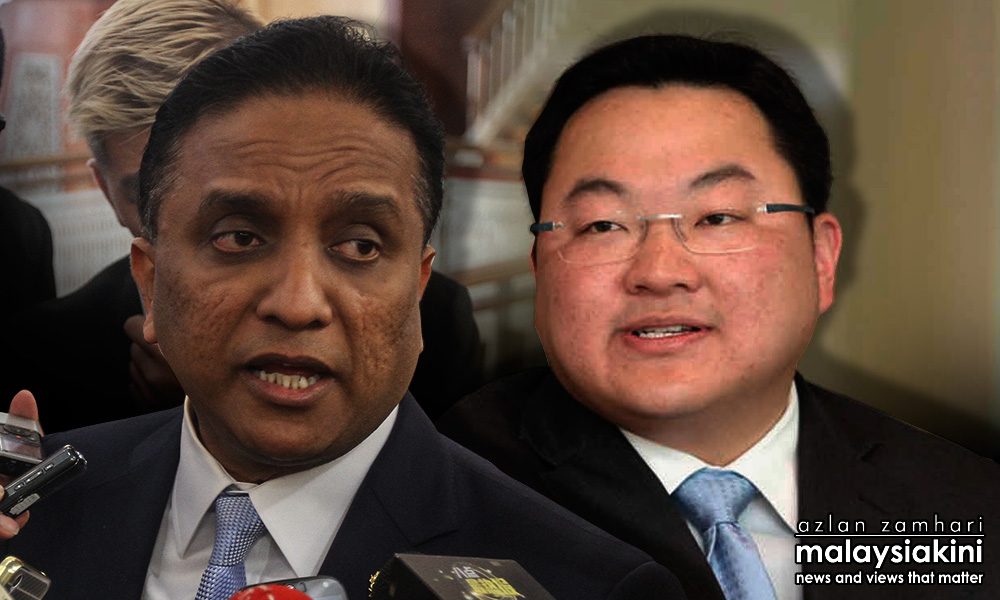 Businessman Low Taek Jho, who is better known as Jho Low, will have to face the law if it is true that he has dual citizenship, as this is not allowed under the Federal Constitution.
Deputy Foreign Minister Reezal Merican Naina Merican was quoted by The Malaysian Insight as saying that nobody would get special treatment in the matter.
"There is no preferential treatment for anybody. Anyone with dual citizenship will have to face action, according to the law provided by the constitution.
"We will wait for the report from the custodial ministry, which is the Home Ministry," Reezal Merican said yesterday.
However, he did not elaborate on the status of the follow-up action taken by Wisma Putra, which was requested to check Low's citizenship status with the Caribbean island of St Kitts and Nevis.
Low came into the limelight yet again, after the June 15 lawsuits filed by the United States Department of Justice (DOJ), which revealed that he held both Malaysian and St Kitts and Nevis passports.
On July 22, the National Registration Department (NRD) said it was awaiting Wisma Putra's response to the allegations.
NRD director-general Mohd Yazid Ramli reportedly said his department had written to the Foreign Ministry, seeking information from St Kitts and Nevis.
Low, whose whereabouts remain unknown, is closely linked to the 1Malaysia Development Bhd scandal, which saw billions of ringgit in funds allegedly siphoned off by certain individuals.
He has denied the claims directed at him.
---
Source : Malaysiakini
---