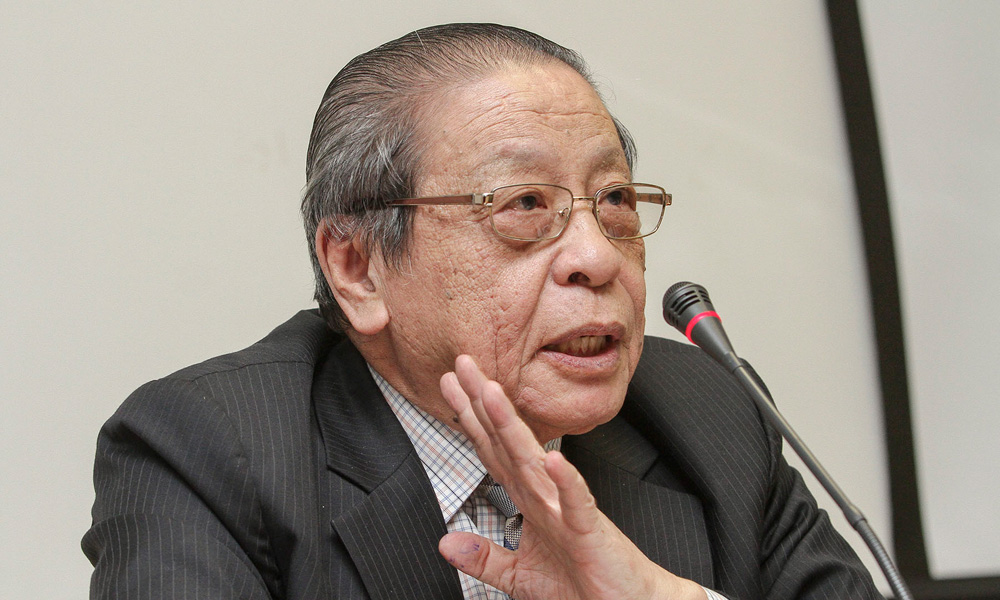 DAP supremo Lim Kit Siang fired back at the government's plan to curb graft by asking the leaders to start with themselves.
He wants not only the leaders but also the cabinet to lead as examples of "zero tolerance of corruption", starting with a Royal Commission of Inquiry (RCI) into the 1MDB scandal.
If they could not do so, it was just meaningless public relations exercises, he said in a statement today.
He was referring to Prime Minister Najib Tun Razak's newly announced plan of establishing integrity units in government-linked corporations to curb graft.
Yesterday, Najib announced that his government would set up an integrity and governance unit for GLCs as well as state and ministry-owned business entities to maintain accountability and transparency, among other things.
"The business community wants the certainty of knowing that the government is committed to the necessary reforms, and is committed to fostering a culture of entrepreneurship and transparency, accountability, and good regulation," he said at the InvestMalaysia 2017 event in Kuala Lumpur yesterday.
Lim, however, disagreed with this.
"The prime minister should know better than anyone that Malaysian leaders have lost the moral high ground, whether at home or in the international arena, to talk about ethics, morality, integrity and good governance," he said.
This was because the country was still "tarred and tainted" with global kleptocracy claims which the government was unable to clear, he said.
He further alleged this lack of morals was evident even in Parliment, which convened on Monday, where over 30 MPs who had posed questions about the scandal were silenced.
"Parliament should be the first arena for Malaysia to clear or cleanse Malaysia of the infamy or ignominy of a global kleptocracy.
"But when the 1MDB scandal is virtually banned or prohibited in parliamentary proceedings, we are in fact denying the country an opportunity to clear or cleanse Malaysia of the infamy and ignominy of a global kleptocracy," he said.
The Gelang Patah MP asked Najib to fully account for the 1MDB scandal by speaking about it in Parliament.
"All the Pakatan Harapan MPs will fully co-operate and support the government campaign, whether in Malaysia or internationally, to cleanse Malaysia of the infamy and ignominy of a global kleptocracy," he said.
Earlier this month, Lim urged Najib to emulate his Singaporean counterpart Lee Hsien Loong and schedule a three-day special debate on 1MDB during the current parliamentary sitting.
Lee had been accused of being disingenuous and abusing his power over a disputed issue over his father's residence at Oxley road, which the latter wanted to be demolished.
---
Source : Malaysiakini
---