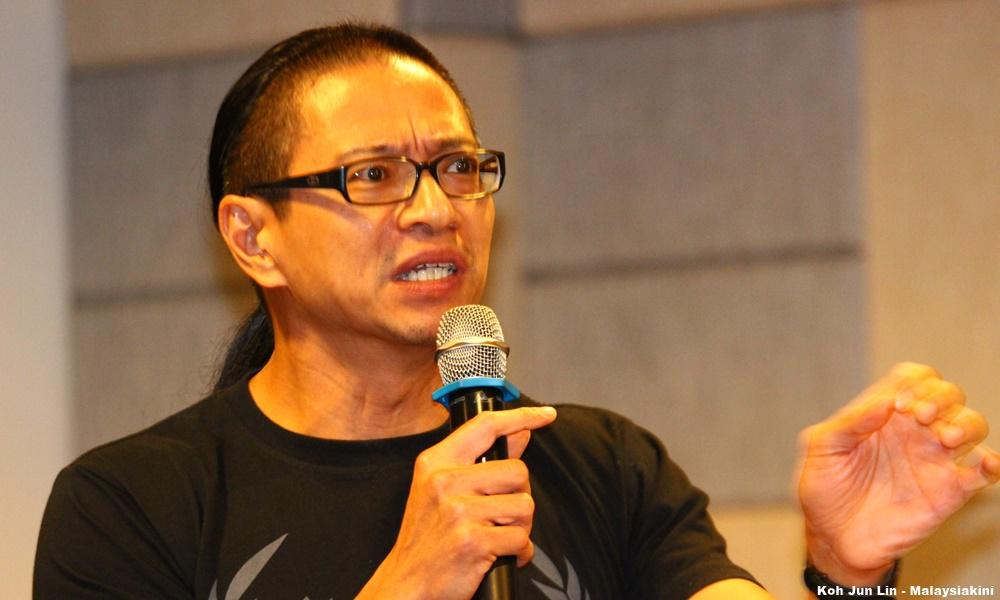 Contributors to the G25 book on Islam and the law banned this month, have condemned the move as "illogical" and "utterly ridiculous".
Universiti Malaya law professor Azmi Sharom questioned the authorities for not explaining their reasons for claiming the book is prejudicial to public order.
He said the collection of essays 'Breaking the Silence: Voices of Moderation – Islam in a Constitutional Democracy' simply offered different viewpoints on the current narrative regarding religion, particularly Islam.
"We were just questioning critically the present situation in the country.
"How is this affecting public security or public safety?
"It's illogical, but not surprising, given the present government," he was reported telling Free Malaysia Today (FMT) yesterday.
"This is just another example of the Malaysian government suppressing free speech," he said.
Deputy Prime Minister Ahmad Zahid Hamidi, who is also the home minister, on June 14 authorised the ban on the book under the Printing Presses and Publications (Control of Undesirable Publications, PPPA) (No 12) Order 2017.
The ban was gazetted into law yesterday, according to the Attorney-General's Chambers e-Federal Gazette.
The book by the G25 group of prominent Malay-Muslim leaders features a series of articles on the impact of Islamic bureaucracy in Malaysia and its consistency with provisions of the federal constitution.
First published by Singapore-based Marshall Cavendish International (Asia) Pte Ltd in December 2015, its 22 contributors include constitutional scholar Shad Saleem Faruqi, Just World director Chandra Muzaffar, Azmi and former Sisters in Islam (SIS) executive director Ratna Osman.
'Upholding the constitution'
Meanwhile, Chandra told FMT the ban was "utterly ridiculous".
"It's utterly ridiculous to ban books like this.
"I would say the ban is an attempt to curb balanced, rational and open-minded thinking on matters pertaining to the practice of Islam in Malaysia," FMT reported him as saying.
"It's a collection of essays which intended to show that extremists and bigoted thinking on matters pertaining to the practice of Islam in the country should be combated in an intellectual manner.
"That's what the book aimed to do, and to show the extremists' attempts to interpret Islam in a manner that suits the interests of certain groups," he said.
He added the essays was not just about the practice of Islam, but about upholding the constitution, which he told FMT the government would have known "if they had read the book".
He added his own essay, 'Justice and Equality in Islam', is "not even related to Malaysia".
---
Source : Malaysiakini
---