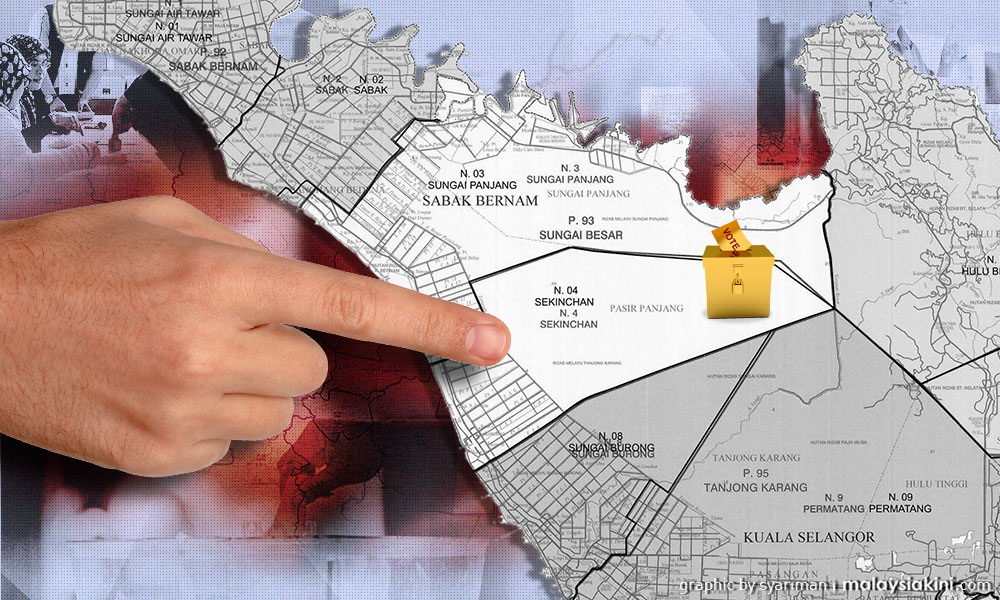 Electoral reform coalition Bersih has once again called on the Election Commission to prevent alleged manipulations and fraud in the electoral roll.
Their latest call was made following a purported admission by Umno Sungai Besar division chief Jamal Md Yunos that the party has been working to shift voters to marginal constituencies.
In a statement, Bersih cited Article 119(1)(b) of the Federal Constitution which states that voters are only entitled to vote in constituencies of which they are a resident.
"Article 113(1) further gives the responsibility of preparing and revising the electoral rolls for each constituency to the EC," it said in response to Jamal, who reportedly said he has discovered 7,000 new voters in the Sekinchan state seat, as part of Barisan Nasional's bid to wrest back Selangor at the 14th general election.
Online portal The Malaysian Insight yesterday quoted Jamal, who expressed hope that at least 85 percent of the 7,000 voters would vote BN at GE14.
"We will move the voters using all methods possible even though it will cost us millions.
"We have identified those with Umno DNA, so if their parents are Umno, then we will register them as voters… we have identified 7,000 voters who have never voted in Sg Besar before," he reportedly said at the opening of the Subang Umno Youth meeting last night.
Commenting further, Bersih noted that the EC has remained silent despite the purported open admission of electoral roll manipulation.
"Now, political leaders can openly admit to cheating to win the elections with no response from the EC.
"Given the severity and scale of the fraud, the EC must take a proactive approach to investigate all suspicious voter movements, as provided for in Section 13(2) of the Elections (Registration of Electors) Regulations 2002," said Bersih.
"The police must also investigate these attempts to subvert the democratic process and tamper with our elections," it stressed.
Among others, Bersih said it had about two months ago submitted a memorandum to EC's offices nationwide and highlighted related movements of "phantom voters" – including in Sekinchan where state assemblyperson Ng Suee Lim had discovered and filed over 1,400 objections on the movement of phantom voters into his constituency.
Rather than investigating all suspicious voter movements, Bersih said the EC had instead assisted in hiding the wrongdoings by refusing to provide copies of draft electoral rolls with complete information and ignoring requests by NGOs and political parties to meet and discuss this issue.
"As long as the EC continues to fail in protecting the rakyat's democratic right to fair elections, the only possible conclusion is they are working hand-in-glove with these unscrupulous parties to aid their efforts in deciding the outcome of the 14th General Election before a single vote has been cast," said Bersih.
---
Source : Malaysiakini
---