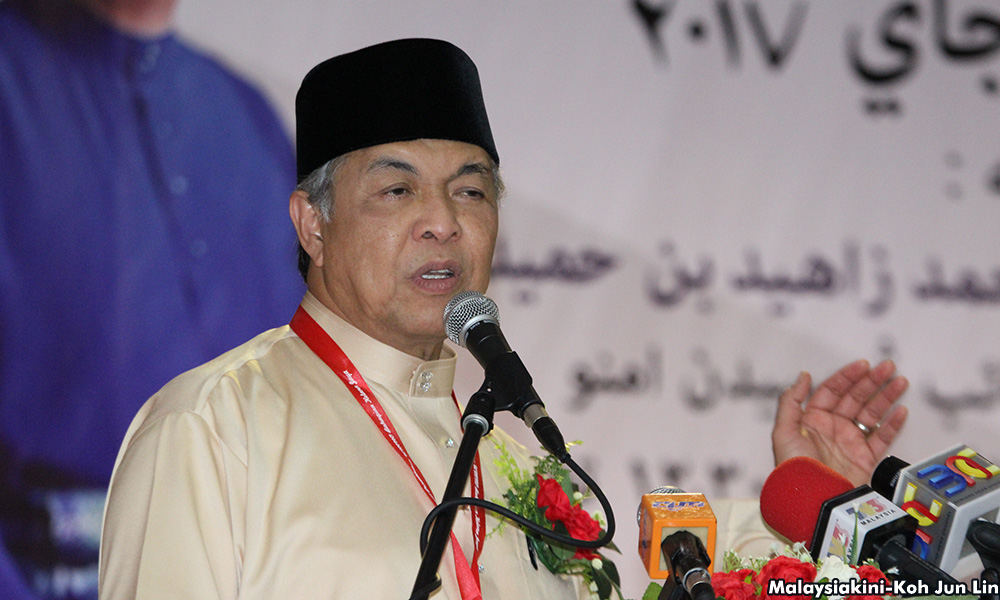 On Sunday, Home Minister Ahmad Zahid Hamidi 'exposed' the old identification card of former premier Dr Mahathir Mohamad stating that he had an "a/l" before he had a "bin".
That "a/l" which means "son of", was apparently proof that Mahathir was actually an Indian and not a Malay as claimed, claimed the home minister.
However, Mahathir's daughter refuted this and stated that the name Zahid was referring to, was that of her great grandfather, who was an Indian and not her father, who was already three-quarters of Malay as his grandmother and mother were Malays.
Whatever racial composition Mahathir may be, that is not the problem, for it is not the problem of the rakyat.
What is worrying now is that my details on MyKad, which are not for public consumption without my permission, may be 'exposed'. These personal details are not to be publicised unnecessarily for political uses. And the most worrying part is, that the very man I should be trusting, to hold these details sacred is the very one doing the exposing of Mahathir's IC.
If the home minister can expose a former premier's IC details to the public (we have yet to know whether it is true or not), what more we mere mortals of the rakyat?
How can we fight back and say, "Hey, that MyKad is mine and not for public use."? Especially when the deputy home minister himself jumps up and claims what his boss had done is his prerogative. MyKad is my card, not anybody else's, not even the home minister's, no?
No other person – not even family members – are allowed by law to be in possession of another one's MyKad, for it is considered the documentation of the very essence of us being Malaysians, to be able to go to hospitals, to be able to get an education, to show to the authorities of our right as Malaysians.
It is a document we hold dear with our life itself and one that many will die for. When we lose it, we are almost powerless, fearful and pray that no one else is using our details, and we would rush to the police to make a report and then rush to the National Registration Department (JPN) to get a replacement, never mind we have to pay a hefty fine.
We hold it sacred and we only give it grudgingly every time someone asks it, for MyKad is what states that we are Malaysians in black and white, although it may be blue in colour.
It is, therefore, worrying, when I saw the parading of the alleged details of Mahathir's old IC details by Zahid in a political speech. Now, everybody has his details of that very IC.
Even the Ah Longs or unscrupulous people are going to have a field day, for they can abuse the IC details. Yes, it may not be easy, but it is open to abuse now that it is all out there for the public to see, if that is true.
I worry for the owner of IC details which will be revealed tomorrow, for Zahid is after all the home minister and has access to the nations' MyKad details.
I fear for my IC details which I do not want everyone to know, such as my house address etc.
Maybe for my own purposes, I would want to keep my age a secret? Or my IC photo a secret – for I do not really like my "lovely" IC photo – do you?
So, if I cannot trust my home minister to keep my IC details private, whom do I trust?
---
Source : Malaysiakini by Zakiah Koya
ZAKIAH KOYA is a Malaysiakini reader.
---