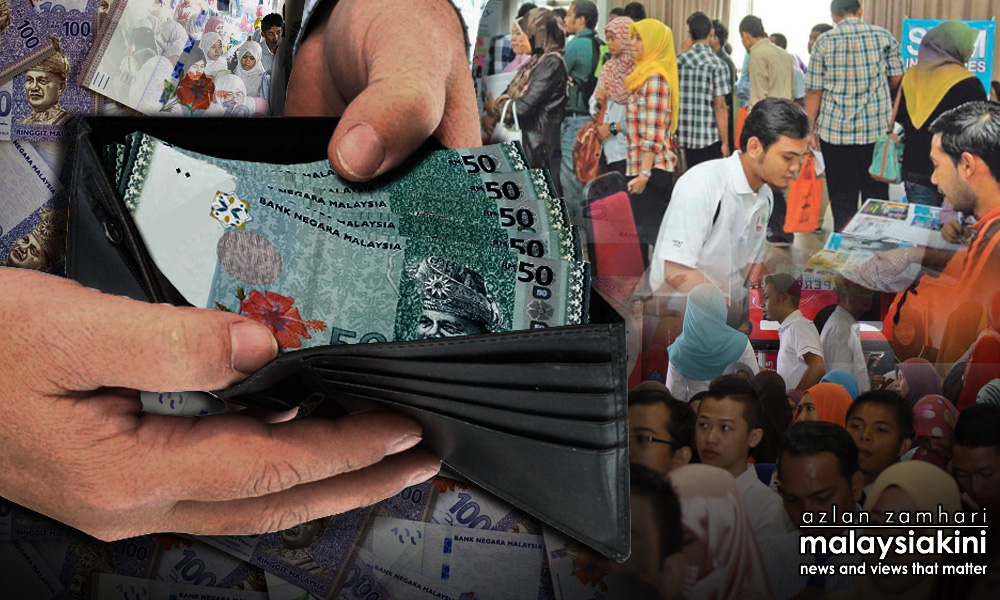 Malaysians worried about making ends meet if they ever lost their jobs, may soon find some peace of mind as the government moves to introduce unemployment benefits.
The Employment Insurance System Bill 2017, which was tabled today, seeks to provide those who have lost their source of income unemployment benefits for three to six months.
The bill proposes that those who are out of work, including those who resigned due to specific reasons, be given a job search allowance, as well as be entitled to a training allowance.
Those working two jobs or more are also entitled to a reduced income allowance.
Resignations covered by the bill include the acceptance of voluntary separation schemes, breach of contract by the employer, threats towards the employee or sexual harassment, being told to do hazardous work outside the job scope, or closure of the workplace.
In the first month of unemployment, those covered by the insurance scheme will be paid a job search allowance that is 80 percent of their last assumed monthly salary, up to RM4,000.
This will be reduced to 50 percent of their last salary in the second month, 40 percent in the third and fourth months, and 30 percent for the fifth and sixth months.
The scale of benefits is the same for those receiving reduced income allowances from having lost any additional jobs.
Monthly contribution
The unemployment benefits will be paid from an Employment Insurance Fund to be managed by the Social Security Organisation (Socso).
Both employees and employers will have to make monthly contributions to the fund based on a contribution scale outlined in the bill.
According to the contribution scale in the bill, those earning a monthly wage of RM30 or less will need to contribute 10 sen a month, which will be matched by their employer.
On the first month of being jobless, the person would be entitled to RM16, or 80 percent of an assumed monthly allowance of RM20 in job search allowance.
On the high end of the scale, those earning RM4,000 or more, for example, will see both parties paying RM19.75 each month.
The employee will then receive RM3,160 or 80 percent of an assumed monthly salary of RM3,950 on the first month of unemployment.
Employers are not allowed to dock pay or benefits from employees to cover the additional expense of contributions, and doing so is punishable by a fine of up to RM10,000, up to two years imprisonment or both.
Altogether, there are three scales listed in the bill. The bill seeks to grant the human resources minister the power to choose which of the three scales to use, once every three years.
Strict conditions
However, it appears that even if the bill becomes law, not every employee would be covered immediately.
According to the qualifying conditions outlined in the bill, a worker must have contributed to the fund for at least 12 months to be entitled to three months of unemployment benefits.
To be entitled to six months of benefits, at least 24 months of contributions must be made.
Workers can make up to twelve claims, although the requisite months for contributions increases with each claim.
The bill is structured in a way that contributions from previous jobs are not counted if a claim has been made.
For example, if a person happens to lose their jobs twice in two years, that worker is entitled to make a second benefit claim if they've made at least 18 months of contributions.
The second reading is scheduled for this Dewan Rakyat session.
---
Source : Malaysiakini by Zikri Kamarulzaman
---