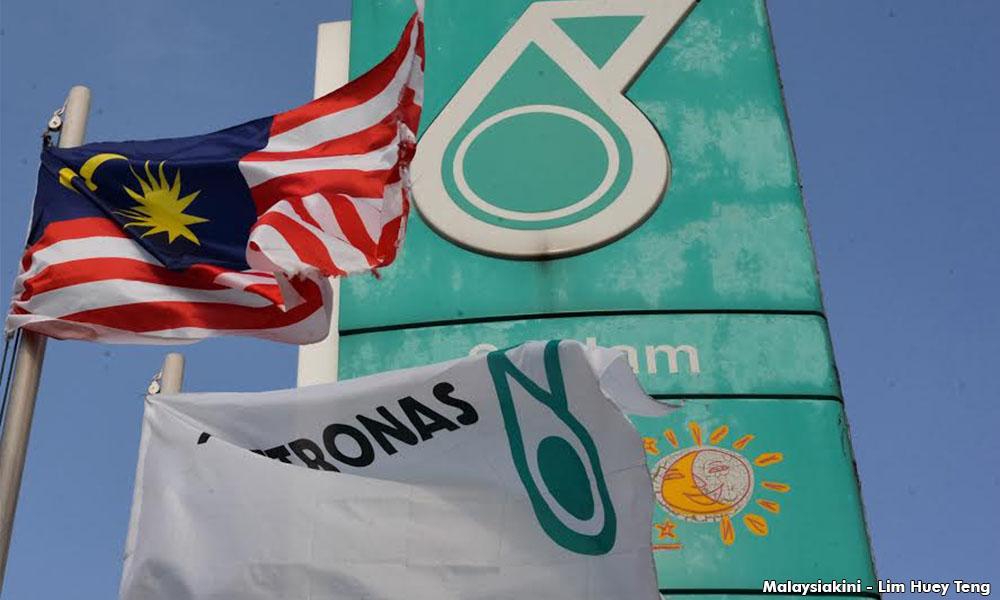 National oil corporation Petronas' pullout from a massive investment raises yet again the question of whether it should be involved at all in high-risk overseas ventures when its excess funds can be used for investment and development within the country.
It was without doubt the largest single investment by a Malaysian company – about RM120 billion. But it was not in Malaysia – it was going to be in British Columbia, Canada.
Despite questions raised over the wisdom of the liquefied natural gas project costing C$36 billion, Petronas insisted for years that the project was viable and will give it and its partners – the national oil companies of Japan, Brunei, India and China – good returns in the long term.
And then, just last week, it dropped the bombshell – which caused a bigger stir in British Columbia, the largest proposed investment ever there, than in Kuala Lumpur – it was pulling out of the venture, the Pacific NorthWest LNG Project.
"The decision was made after a careful and total review of the project amid changes in market conditions," Petronas' executive vice-president and chief executive officer Upstream Anuar Taib said, according to a statement from Petronas. "We are disappointed that the extremely challenging environment brought about by the prolonged depressed prices and shifts in the energy industry have led us to this decision."
In typical Petronas style, the announcement offered few details but other press reports put the size of the project at C$36 billion, which included a pipeline and terminal in addition to an LNG plant. The project received received conditional approval from the federal government in September 2016, which said an estimated 4,500 jobs would be created during the construction phase of the project, and 630 workers would be needed to operate the facility.
But strangely, Anuar added,"We, along with our North Montney Joint Venture partners, remain committed to developing our significant natural gas assets in Canada and will continue to explore all options as part of our long-term investment strategy moving forward."
However, Anuar did not say how it would develop the LNG resources when the plant, port terminal and pipelines were all integral to the overall exploitation of the massive gas reserves under wholly-owned Progress Energy Canada Ltd.
North Montney Joint Venture
The North Montney Joint Venture is owned 62 percent by Progress Energy Canada Ltd, with the remaining held by Japan Petroleum Exploration, PetroleumBRUNEI, IndianOil Corporation and Sinopec-China Huadian, to develop the resources in the North Montney formation located along the foothills of the Rocky Mountains in northeast British Columbia. The same companies are invested in Pacific NorthWest LNG.
Press reports estimate losses of US$800 million (RM3.4 billion), which probably includes costs of compensating contractors, but that could be much higher if the cost of acquiring Progress Energy of US$5 billion (then RM16 billion) in 2012 is taken into account, plus additional operating costs over five years, estimated at RM1 billion a year. This could take the costs of withdrawing from the project to as high as nearly RM25 billion, assuming the investment cost in Progress Energy cannot be recovered.
The RM16 billion investment in Progress Energy was the largest single one made by Petronas then, but it would be dwarfed by the proposed RM120 billion plus in that LNG project, putting total projected investment at some RM135 billion in Canada alone, which exceeded Petronas' cash reserves of some RM130 billion at end of 2016.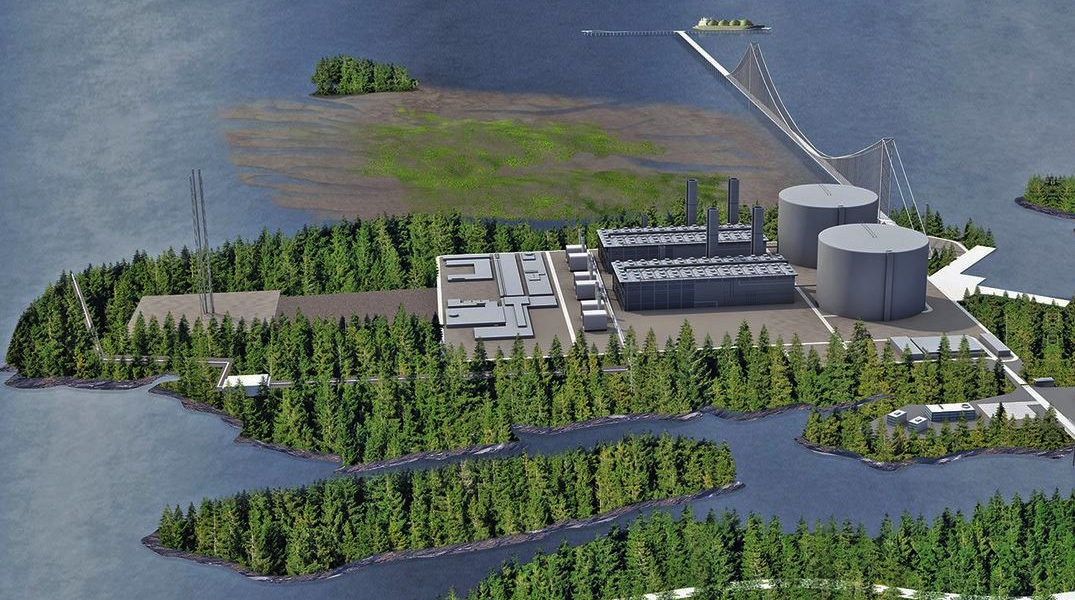 I had pointed out the rather risky nature of Petronas' Canadian LNG venture here in 2014, over two-and-a-half years ago while Petronas' overseas investments, and in particular the purchase of Progress Energy, has been questioned since 2013, a year after the acquisition."There is great risk in such undertakings. There is no way to predict what the market for LNG will be like in the years to come. If shale gas (and oil) is being produced in large quantities around the world, there may well be an energy surplus. That's one of the reasons the oil price is tanking," I said in December 2014.
Petronas was set up in 1974 primarily to own and develop Malaysia's oil and gas reserves, although the Petroleum Development Act allowed the company to enter into other ventures, including downstream processing, with the prime minister's approval. Initially it stuck to its primary mandate but under former prime minister Dr Mahathir Mohamad, it ventured into overseas investments in a big way.
Thus it was that Petronas expanded overseas and invested billions in developing countries such as Iraq and Sudan. While it may have lost money in such ventures, it is not possible to ascertain how much because Petronas does not break down profit according to region, only revenue. The Progress Energy venture happened during Najib Razak's time as prime minister.
It was clear that losses were made in these overseas areas, but were masked by the enormous profitability of its domestic operations. While Petronas owns Malaysian oil and gas reserves, it is merely a concessionaire overseas, like any other oil company, and therefore competes with the oil majors. It is questionable if it is well-equipped to do so.
Large outflows of funds
While the scrapping of the LNG project may well be a blessing in disguise, it is an expensive lesson for Petronas and calls for a complete overhaul of its overseas investment policies, which in the past have been in risky ventures such as LNG in Canada, which required expensive ancillary operations such as plants, terminals and pipelines or ventures in risky places such as Iraq and Sudan.
Such large outflows of funds represent an opportunity cost for the country as Malaysia would benefit if excess funds are channelled back into Malaysia or returned to the government, Petronas' sole shareholder, for development and operating expenditures.
Alternatively a part of the excess funds could be put into a proper sovereign wealth fund, such as what Norway has done for its oil resources, so that future generations can benefit from the wealth exploited from oil and gas reserves domestically. Since such funds are relatively liquid, it will be possible for the nation to tap into it, as and when required, to overcome shortfalls and emergencies, offering a welcome buffer during tough times.
Petronas is effectively wholly owned by the people of Malaysia and therefore has an obligation to be more transparent in its profit reporting. It should make not just disclosure of revenue geographically but profits as well.
Overseas revenues are large but profit margins, as a percentage of revenue, are much smaller because Petronas is a concessionaire overseas but owns domestic energy resources and therefore domestic margins will tend to be several times higher. It needs to disclose this so that a proper assessment can be made of its overseas operations for an informed decision to be made on whether it should continue with them.
Indications are that it has done badly overseas and the pullout from Canada will come at huge costs. After spending at least RM16 billion for the acquisition of Progress Energy in 2012 and probably at least another RM5 billion as total expenditure to date to make RM21 billion, it has nothing to show in Canada after five years and may have to make payments of contractual obligations for a further RM3.4 billion, to make in all nearly RM25 billion.
Whichever way one looks at it, that is a colossal waste of money that the country can ill afford.
---
Source : Malaysiakini by P Gunasegaram
P GUNASEGARAM acknowledges Petronas' contributions towards harnessing domestic oil and gas reserves but is disappointed with its overseas operations which he thinks should be discontinued.
---