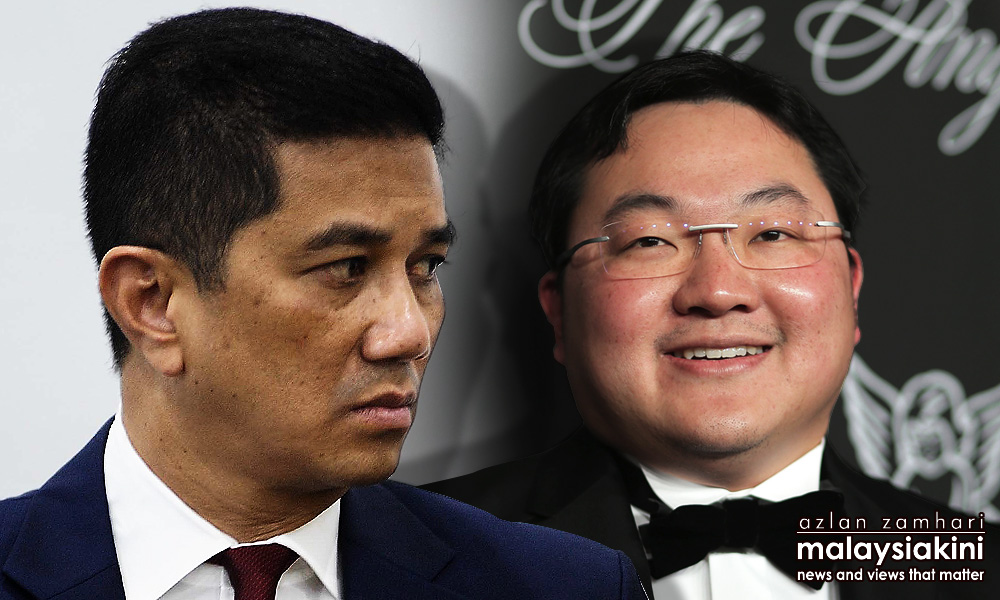 Selangor Menteri Besar Azmin Ali has demanded that the police pursue and extradite controversial businessperson Low Taek Jho, or Jho Low as he is widely known, over alleged involvement in offences under the Penal Code linked to the 1MDB financial scandal.
Lawyer Latheefa Koya said an official letter of demand was sent to inspector-general of police Khalid Abu Bakar yesterday with a 14-day notice to respond.
"We have been instructed by the MB (Azmin) to issue a notice with regard to taking steps to secure the arrest and extradition of Jho Low to Malaysia with the help of Interpol," she told reporters at the Kuala Lumpur court complex in Jalan Duta this morning.
"We sent this letter on the basis that Low Taek Jho has been suspected of (committing) various offences under the Penal Code and therefore can be considered as a wanted person involved in criminal actions," she said.
Latheefa, who was accompanied by lawyer N Surendran, said the demand was also made as it is believed that no steps have so far been taken to secure Low's presence in Malaysia.
"If the IGP fails to comply, then Azmin will file the necessary action in court," said Surendran.
Copies of the letter of demand to Khalid were also distributed to the press.
According to the letter, Low is suspected of involvement in a criminal breach of trust under Section 406 or Section 409 of the Penal Code, as well as going against provisions of the Anti-Money Laundering and Terrorism Financing Act 2001.
Low, whose whereabouts remain unknown, is closely linked to the 1MDB scandal which saw billions of ringgit in funds allegedly siphoned off by certain individuals.
He has denied the claims directed at him.
Earlier last month, a spokesperson for the businessman was quoted in a news report as claiming that attempts to link him to those who had pleaded guilty in Singapore's 1MDB-related court cases were "based on unfounded assumptions".
This was in response to reports that prosecutors in Singapore had told a state court that Low was the central figure in the probes linked to 1MDB, and had misappropriated money from the state fund.
---
Source : Malaysiakini by Alyaa Alhadjri
---