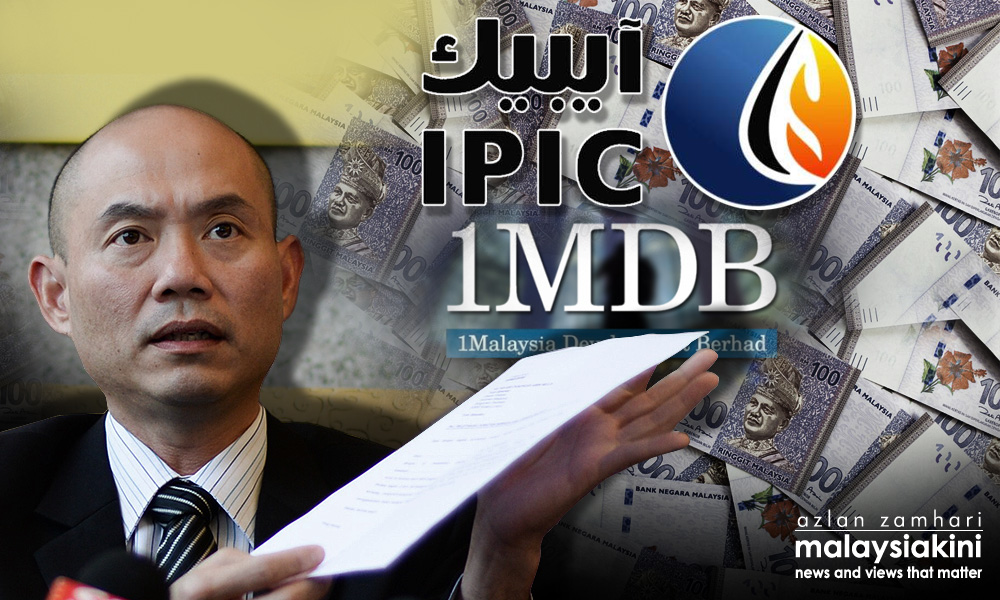 A DAP lawmaker has drawn an analogy from the fate of National Higher Education Fund Corporation (PTPTN) defaulters in 1MDB's failure to meet its deadline to pay International Petroleum Investment Company (IPIC).
Segambut MP Lim Lip Eng pointed out how PTPTN loan defaulters would be blacklisted and thereafter barred from leaving the country.
"After getting blacklisted, it would be hard for them to obtain housing loans. In this case, the government couldn't pay its debt so I want to know, shouldn't the finance minister (Najib Abdul Razak) and part of the 1MDB management be blacklisted, too?
"If there is no sound reason behind the failure to pay this debt, all those involved, including the finance minister should be blacklisted from going abroad until they settle (the loan)," Lim said in a press conference in Parliament today.
The lawmaker had earlier tabled an emergency motion to the Dewan Rakyat to debate on how the government would be paying the money in five days.
"This debate concerns the country's image. We should remember how two months ago, the government went back on its promise despite Iskandar Waterfront Holdings (IWH) and China Railway Engineering Corp (CREC) consortium's 60 percent stake in Bandar Malaysia.
"This IPIC debt is very serious, the sanctity of the agreement can't be honoured. I want the House to debate this serious issue," Lim said.
1MDB missed the deadline for its first payment of RM2.58 billion to IPIC over their settlement agreement.
The payment was due at midnight, New York-time on July 31, which was noon yesterday Malaysian time.
In a statement later, 1MDB conceded it has yet to make the first payment, adding that it has written to IPIC to reassure them of its commitment to meet their obligations.
IPIC, in its filing to the London Stock Exchange, said that 1MDB and Ministry of Finance Incorporated (MOF Inc) have five business days to "remedy" the failure to pay IPIC and its subsidiary Aabar Investments PJS (Aabar).
---
Source : Malaysiakini by Lu Wei Hoong
---