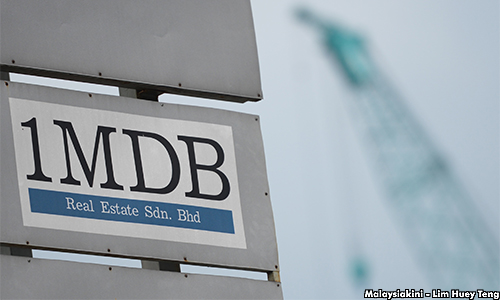 On August 31, 2017, our nation will be celebrating sixty years of Merdeka, or an experiment in being a sovereign state.
As another ritual approaches, and as we think of the hopes, dreams, and legacy of the best prime minister we had, Tunku Abdul Rahman, I thought of these ideas of the requirements of a new spirit and structure of citizenship.
The nation must be made to be Malaysian once and for all. Malaysia is one country and cannot be considered in part. There can be no such thing as first and second class citizens anymore. This Malaysian brand of apartheid is morally reprehensible and must be abolished once and for all.
Essentially, below are considerations for a grand plan or the big picture of change that need to respectively be created and painted in order for Malaysia to offer a pathway to the realization of the "Malaysian Dream," preceded by key premises.
We cannot escape from the idea that there ought to be winners and losers, whether it is in the way we give grades to students, design economic policies, organise the political system or, ironically, even in the way we understand religion and God and how these relate to what Mohandas Gandhi would call the harijan (children of God).
The continuing issues of succession plaguing the leadership of the major components of all the ruling parties, for example, reflects a virtueless leadership. It even reflects the system of dictatorship and authoritarianism that we have allowed to take root in all parties.
We are seeing the development of another dangerous excess of authoritarianism – the development of political dynasties. We continue to see this culture in the Malay and Chinese political parties as well.
If all that energy is used to design a better system of participatory democracy and philanthropy, and to reach out to other ethnic groups to collaborate in solving the issue of poverty, we, as Malaysians, will become a miracle nation. Poverty is not the problem of various races – it is the problem of Humanity.
How can the rich be saved if the poor are multiplying in large numbers? We will have a society that will need more sophisticated surveillance system in order to reduce robbery, kidnapping, etc.
The poor look at the rich and ask themselves: "Am I poor because I am lazy? Or is he rich because he works a hundred times better? Or is it the system we build that will continue to make the rich richer and the poor poorer?"
What resources do the rich have vis-à-vis the poor to compete in a world that is increasingly technological, technicist, and informational? We have created a system of ethnically-based structural violence. It is a complex problem but one can certainly make sense of it all.
We need to bring back "virtue" to the forefront of our political philosophies and into our economic paradigm, and use it to design a virtuous foundation of our economic system. From a virtuous foundation, we will then see a healthier characterisation of how we design and re-organise our lives as economic beings.
Education, and education alone, though slow and tedious as a process of transformation, will be the most powerful tool of cognitive restructuring and the teaching of virtue.
Education for peace, social justice, co-operation, tolerance and spiritual advancement will be the best foundation for this mode of operation.
How do we even begin creating a republic of virtue if we do not yet have the tools of analysing what a corrupt society is and how corrupt leaders are a product of the economic system created to reproduce more sophisticated forms of corruption?
We must engineer a revolution of our very own consciousness. From the revolution in our minds, we move on to the revolution of our consciousness, and next to our collective consciousness. Gradually, as we realise that a better collective consciousness can be created, we will be aware of the oppositional forces that are disabling real human progress.
We must now become makers of our own history and help others do the same. We must first learn to deconstruct ourselves and draw out the virtue within us, even if the process can be terrifying. We must then each create a manifesto of our own selves and de-evolve from then, until we tear down the structures within and outside of ourselves and reconstruct the foundations of a new order based on our own notion and design of a new republic.
Is there hope today? After sixty years?
---
Source : Malaysiakini by DR AZLY RAHMAN
DR AZLY RAHMAN grew up in Johor Baru, Malaysia and holds a Columbia University (New York City) doctorate in International Education Development and Masters degrees in the fields of Education, International Affairs, Peace Studies and Communication.
---