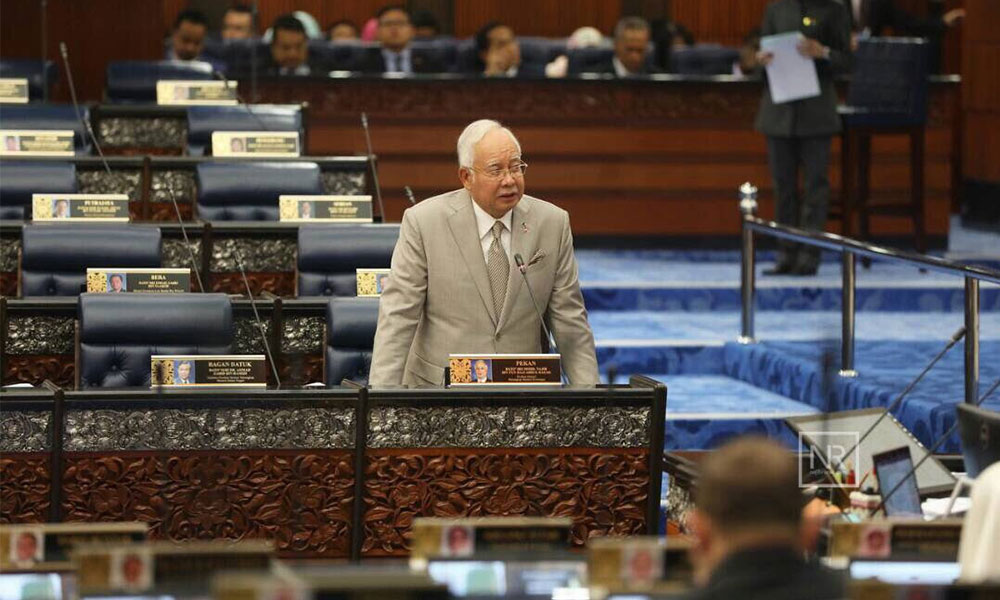 Najib Abdul Razak today hinted that there will be more government goodies in the months to come.
Addressing the Dewan Rakyat, Najib said the government is always ensuring that the people benefit from its policies.
"That is why I announced (incentive) packages for Felda settlers and the armed forces veterans.
"In the months to come, InsyaAllah (God willing) more government efforts will be done," Najib said.
However, the prime minister said the government won't promise things that are impossible to implement.
"We won't promise anything that doesn't make sense, which the opposition always does as 'candy' to win over the people, but are impossible for any government to implement," he said.
On July 23, Najib announced a slew of goodies for Felda settlers, including RM5,000 cash windfall per family.
He said the government would also relinquish debts taken up by settlers to buy FGV equities in 2012 at a ringgit-to-ringgit term, or give RM1,820 cash to those who have settled their equity debts.
Then on Monday, the prime minister announced a RM5 million government allocation for the Tabung Pahlawan (Warriors fund) campaign, which will channel money to the Malaysian Armed Forces Association for welfare purposes.
In addition, Najib said Putrajaya has initiated five new incentives for army veterans who do not receive a pension, including a RM1,200 annual payment through the Bantuan Bakti Negara scheme.
---
Source : Malaysiakini by Zikri Kamarulzaman
---